A Website, CRM, And Lead Generation Built For Your Business
The Premier Atlanta Real Estate website, www.premieratlantarealestate.com, the integrated CRM and built-in lead generation tools give you everything you need to stay in front of your sphere of influence and past clients as well as generate new business all in one system. The Premier Atlanta Real Estate website has been on the first page of Google for more than a decade garnering thousands of monthly visitors helping to create a well-known brand. The website is beautifully designed with a luxurious look and easy for your clients to use. All listings on FMLS and GAMLS are posted here so you can be sure your clients will find all of the most up-to-date listings.
Advanced Search Tools For Your Clients
The Premier Atlanta Real Estate search tools separate us from our competitors and you from yours. We are always improving these features and keeping ahead of the curve.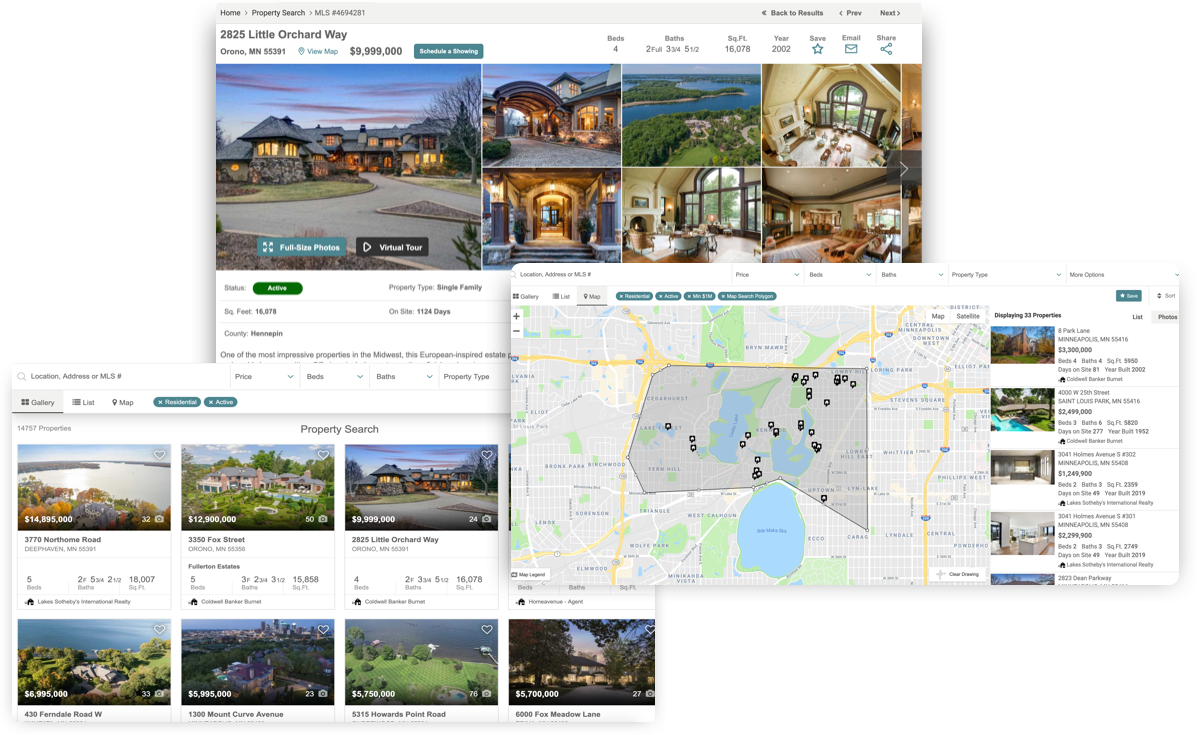 ---
A CRM Built For Your Business
Your CRM is built to hold and communicate to your database. The Premier Atlanta Real Estate CRM has built-in tools to make this simple for you to follow up with existing clients and everything you need to convert new business. The Premier Atlanta Real Estate CRM is incredibly flexible and well-rounded. It delivers on its purpose of helping you effectively move deals through your sales pipeline and then getting out of your way including an app to work while you are on the go. Your Premier Atlanta Real Estate CRM is perfect no matter what stage of business you are in.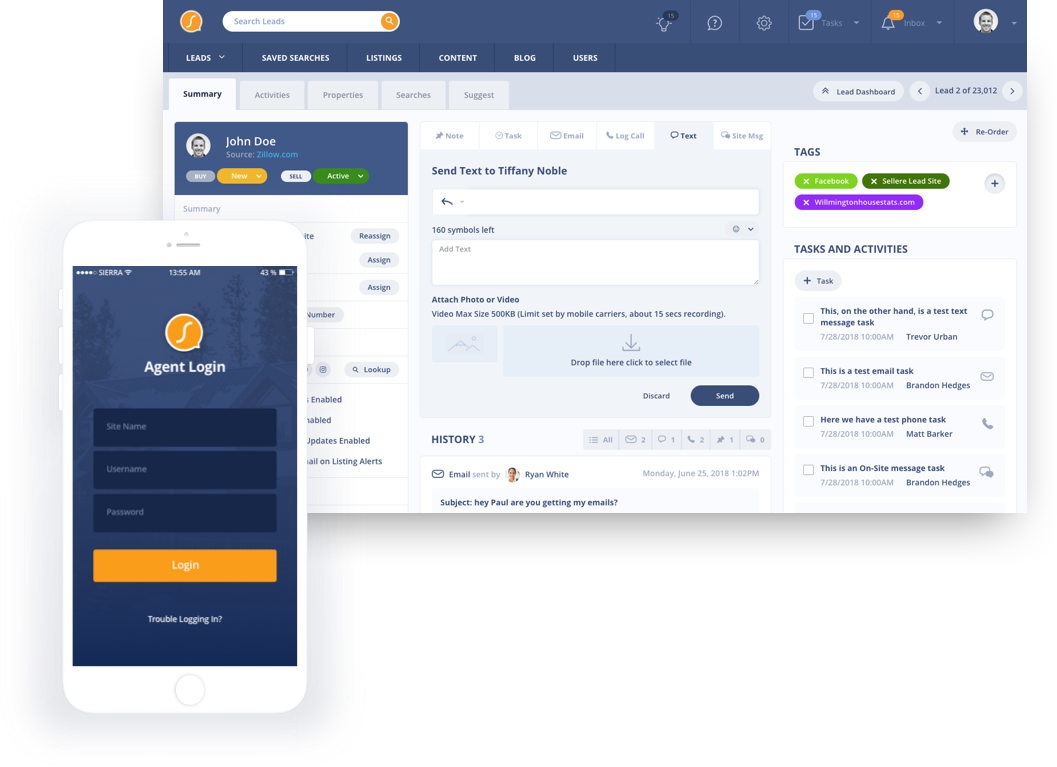 Action Plans - Assign fully automated follow-up plans that included any sequence of emails, texts, and ringless voicemail messages.
Dialer - Call any lead from the CRM or build custom call lists to dial through a group of leads in a single session.
Text Messaging - Manage text message conversations with leads and clients from a single platform on desktop and mobile and never lose track of a conversation.
Ringless Voicemail - Record and send ringless voice mail messages directly to leads and contacts and build them within fully automated action plans.
Mass Messaging - Send mass messages to your leads and contacts via email, text, or ringless voicemail.
Tags - Create a clear picture of any lead using tag combinations that can be used to build filters and organize your database.
Smart Filters - Build custom filters from an extensive list of advanced search criteria to dial into a specific group of related leads.
Activity Tracking - Track the communication and engagement activity within a simple to use dashboard and keep up with important conversations.
Search Activity - Get a clear picture of what your leads and contacts are searching for on your website, from every property viewed, saved, and shared.
Listing Alerts - Create custom listings alerts for your leads and contacts that trigger emails with new properties that meet their criteria.
Market Reports - Create custom market reports for each lead and contact in your database for an easy way to provide value automatically.
---
Lead Generation Your Way
There are many ways to generate leads online and we have you covered at Premier Atlanta Real Estate. Your website and CRM allow you to generate and convert leads at a high level. The website and CRM are completely integrated and information flows seamlessly creating an efficient environment to work from. Here are some of the leads you can begin to generate as soon as you are set up:
Facebook Leads
Use your Facebook Marketing Tool built into the CRM and website and drive leads directly into your CRM and convert them with custom follow-up plans in the CRM or use our pre-built plans.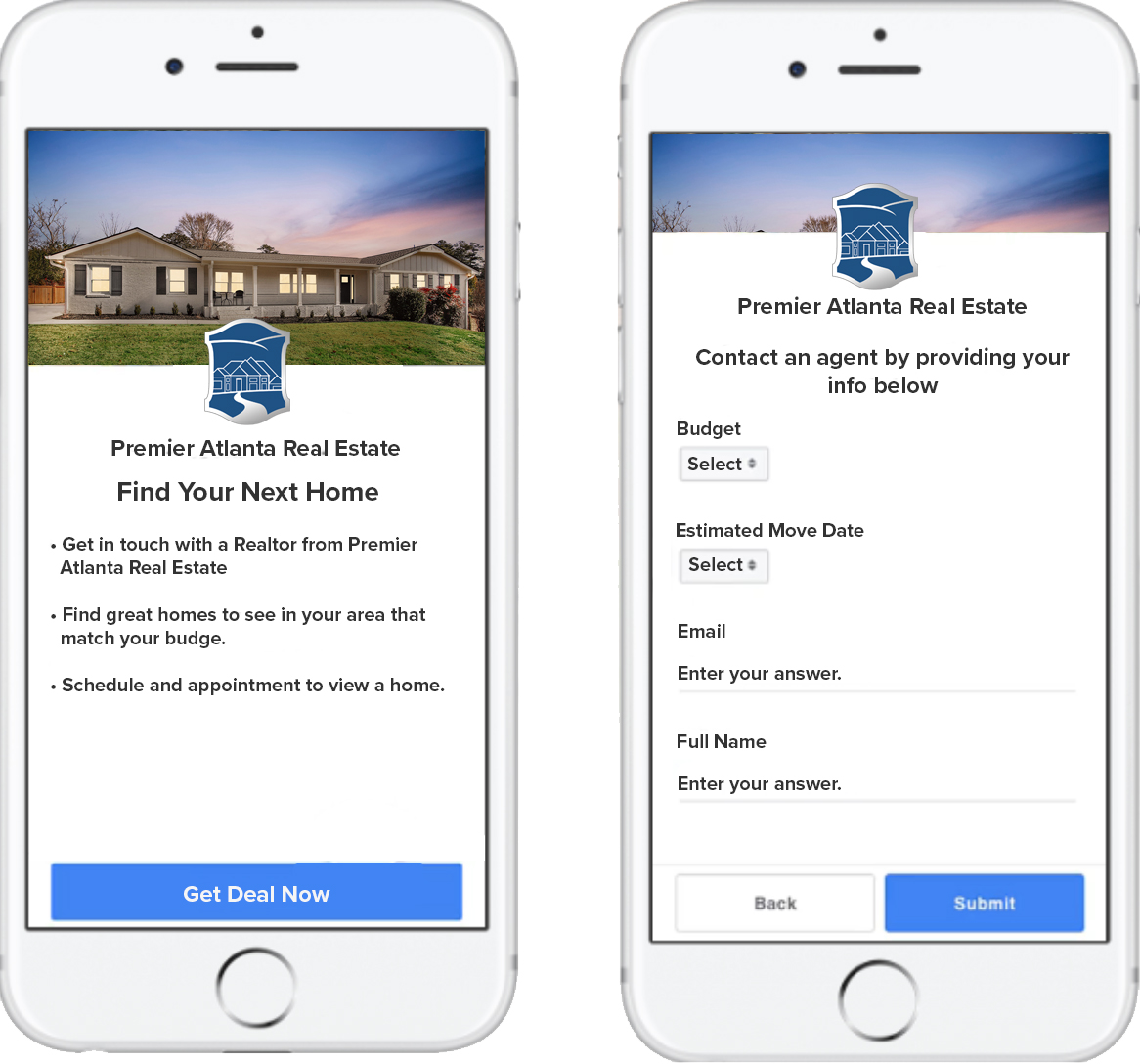 ---
Open House Leads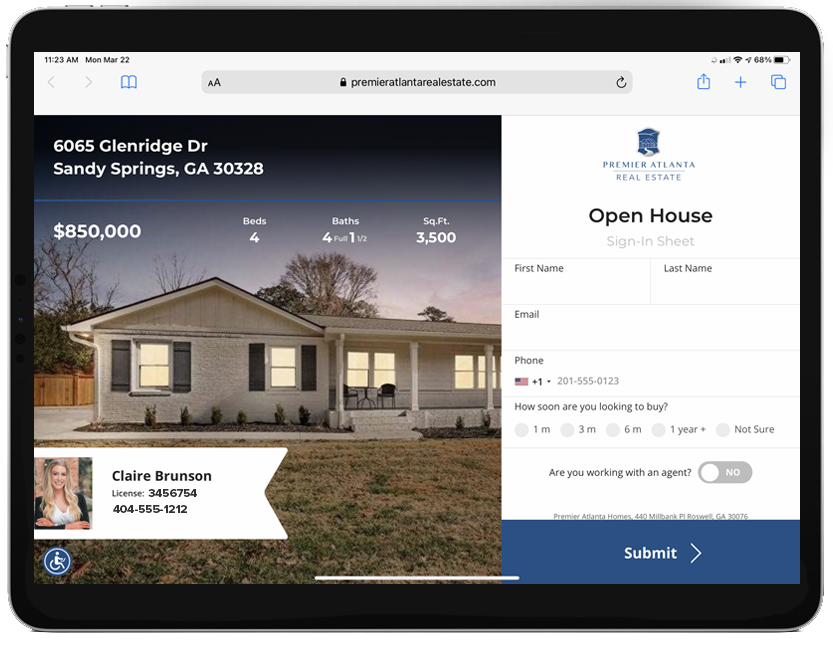 Open houses can be one of the best sources of leads and with your website and CRM, you can create open house landing pages as sign-up sheets and that information goes directly into the CRM as a new lead. Create custom follow-up plans or use ours to sell more houses through your open houses.
---
PPC Leads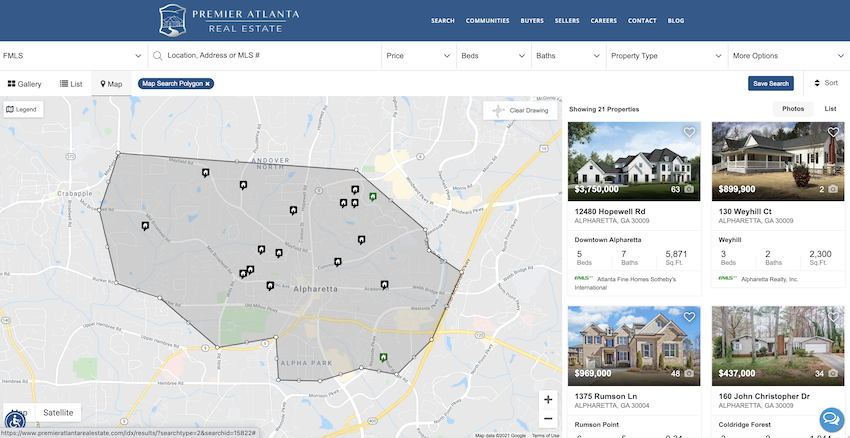 Create landing pages you can use to generate Pay Per Click leads. Select your budget and watch the leads flow right in. Follow up using your own custom follow-up plans or use our plans.
---
Online Technology That Actually Works
There are lots of real estate companies that say they have technology that can improve your business. We can prove it and would love to share it with you to help you with your business. If you are ready to take the next step, contact us now.
More About Careers With Premier Atlanta Real Estate