Premier Design and Remodel Services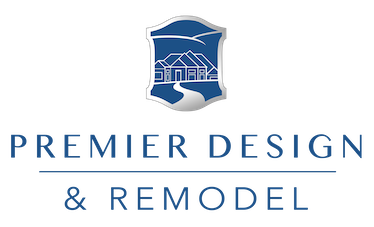 The Most Money Selling Your Home
Premier Design and Remodel is a service we can provide to any homeowner who lists their home with a Premier Atlanta Real Estate agent. The process is simple! Schedule an appointment with one of our Premier Agents to sell your home. Your agent will then perform a market analysis and give you a price for your home in the current condition and a second price if your home was completely updated to the styles and trends that create the highest prices in the current marketplace.
Next, our design specialist, Lisa Ward will consult with you and your agent and determine which, if any, design and remodel updates are needed to maximize the sales price and sell your home for more than the original list price plus the cost of the updates making you the highest proceeds on your sale. Watch a series of videos explaining a full project here.
How It Works - A Real Project
This was a home that needed more updates and design changes than most and explains how the process works. Click here to can see the full series of videos of this project from start to finish. View the video series here.
---
Premier Design and Remodel Success Stories
The following show several example projects and recent successes we have had for our clients.
Alpharetta Townhome
3296 Twinrose Place
We met with the homeowners to understand their goals and gave them prices based on the home as it was when we saw it and another based on design and remodel updates with a budget the homeowners were comfortable investing to increase their net proceeds.
View More About This Design and Remodel
---
Alpharetta Home
480 Eastbourne Way
This was an exciting update because we were able to make changes to the interior and the exterior. The result was a home that received nearly 200 showings in 3 days, nearly 30 offers and a sales price that was significantly higher than anything else in the neighborhood and beyond any hopes the sellers had for his home.
View More About This Design and Remodel
---
Woodstock Home
906 Castleton Place
This home got an interior update on a relatively small budget to transform it from an all original, no update house into something fresh and modern with styles and trends that today's buyers look for and are willing to pay a premium for.
View More About This Design and Remodel
---
East Cobb Update
3793 Vinyard Way
This was another design and remodel update with both an interior and an exterior transformation. A traditional "five, four and a door" doesn't have the same appeal it once did because of the compartmentalized spaces. However, utilizing the right colors and textures in the design can open up the feel and modernize the floorplan and help bring it up to date.
View More About This Design and Remodel
---
Learn More About Premier Design and Remodel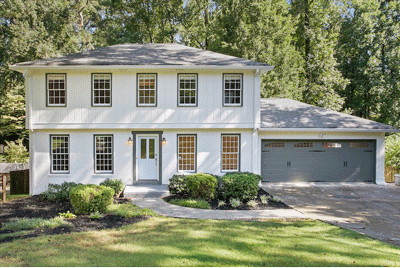 If you plan to sell your home and you want to sell it for the highest price in the least amount of time, you need today's sought-after styles and trends. This will increase the demand for your home and increase the price. We handle the entire process for you. When you decide to move forward, we develop a timeline, create the design and remodel plan, manage the contractors, purchase the materials, oversee the budget and ensure the finished product meets the strict Premier Design and Remodel Standard.
Every home is different and the updates vary considerably from one home to the next. Design and remodel choices are based largely on the budget given for the project and choices will always take into consideration the best use of the budget to maximize the return on investment.
View More Premier Design Examples
---
Contact Us
Fill out the form below to get started.
Explore More About Premier Design and Remodel
What Our Clients Say
"...Ryan met with us, came prepared, answered all our questions/concerns, and made us feel comfortable and confident with our decision to sell. Shortly to follow, we were introduced to Lisa to provide advice on what we needed to update/renovate to get top dollar on our home. She offered great advice, no pressure, experience, and the best part managed the process for us. They both did an amazing job..."
-Matt
---
"When my sister and brother in law referred me to Lisa and Ryan ward they literally Introduced me to two of the most professional and knowledgeable realtors. Lisa's knowledge of design literally transformed my home from a very nice home to an absolute stunner once the renovation was done."
-Rachel
---
"Having Lisa manage our renovation project was a no-brainer! She recommended current styles and fixtures, set up all of the appointments using her team of contacts, and was economical and on budget. "
-Brad