Premier Agent Training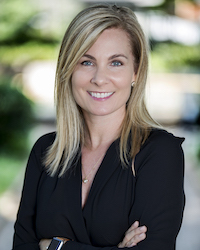 The training we offer all of our agents through Thrive - Premier Agent Training is not like training you may have experienced elsewhere. Wendy Hamlin, our Director of Training & Development insists on a curriculum that imparts a much greater depth of knowledge than is found in most other training programs. Our thoughtful and comprehensive approach to training gives our agents a competitive advantage over other agents. Our mission is to deliver the Premier Real Estate Experience and all of our training is aimed at ensuring you will become a Premier Agent capable of providing exceptional service, marketing and comprehensive consultations to all of your clients.
Free Continuing Education

Premier Atlanta Real Estate has partnered with Barney Fletcher to help new agents pass the real estate license exam. This partnership allows us to extend an opportunity to earn free continuing education credits to all of our Premier Atlanta Real Estate agents.
As a Premier Atlanta Real Estate agent, you have free access to the 36-hour post-license class and all online and virtual continuing education offered by Barney Fletcher.
In-Person and Virtual Training
Premier Atlanta Real Estate agents must be learning-based. Training is vital to our success as professionals in our industry. Change is the only constant and we must stay abreast of the constantly changing trends, contracts, market conditions, inventory and technology to deliver the Premier Real Estate Experience. We offer in-person training and stream it live and record all trainings to be viewed at any time later.
We offer one on one coaching through our mentorship program to ensure that Premier Agents understand the fundamentals required to be a Premier Atlanta Real Estate agent.
This is Premier training. All of our training classes are designed to provide you with in-depth knowledge of the subject matter. Our classes tend to be more advanced than what we have found offered at other brokerages. For example, a class on how to get your offer accepted in a multiple offer situation somewhere else may focus on the language to write a good escalation clause. Our class would show you how to do that too. However, you would also learn 5 other tools in a contract that might be better, why they might be better, when they might be better, teach all of them to you, ensure you understand them, help you learn how to communicate professionally with another agent about them, how to present the offer, what to say when you present it, how to educate your client on all available options available to negotiate, when to discuss them with your client and much much more.
Mentorship
Mentorship opportunities allow newer agents to join us and become Premier Agents as their career develops while ensuring that the Premier Real Estate Experience is not compromised early in the careers of newer agents. Mentorship is available for anyone.
Qualifications
New licensees
Agents with less than 3 transactions in the last 12 months
Any agent ready to grow their business
Goal
Learn the Premier Atlanta Real Estate systems
Close 3 transactions with your mentor (minimum 1 seller)
Develop and improve skills needed to grow your business your way
Benefit
Get your business running faster
Increase confidence and motivation
One on one coaching
Investment
20% of the commission of 3 transactions
Could be 4 transactions (1 must be a listing)
A La Carte mentorship is available
---