Online Presence - The Leader in Technology
High Search Rankings
Your online presence is proof of success in marketing in today's digital world of real estate. The ability of your brokerage to rank high on google gives you a distinct advantage when working with sellers and competing against other agents for new listings. It's proof that we know how to use technology in meaningful ways and that translates into better marketing for clients.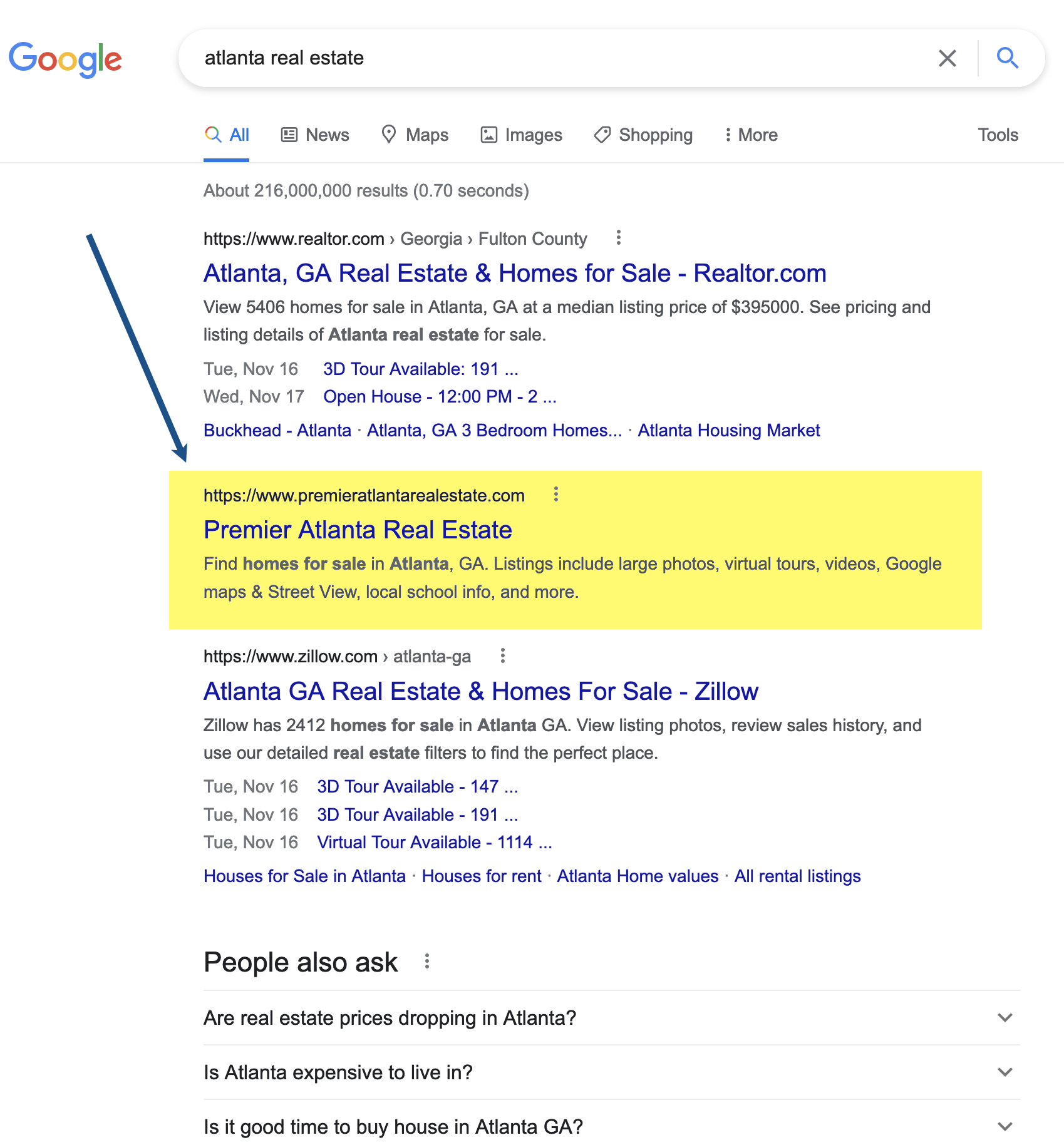 As a Premier Atlanta Real Estate agent, you are a select agent that can demonstrate the #1 online presence of any brokerage and you have access to online marketing tools that give you a distinct advantage that will help you win more listings and service your clients better.
The Premier Atlanta Real Estate website is the only local real estate brokerage website that ranks organically for "atlanta real estate", the most competitive keyword in the market. This is a real-world example of using and understanding technology.
Other companies pay money to buy ads on Google to increase marketing exposure. What we have been able to do at Premier Atlanta Real Estate is to learn to utilize technology to work for us and Google recognizes that and considers our website one of the best in the industry. They place our website on the first page naturally. We don't have to buy ads to prove our successes.
Grow Your Business - Join Us
Join the Premier Atlanta Real Estate brokerage and you will have an advantage over other brokerages and agents with real technology that helps win more clients. You will be able to demonstrate that you can use the internet to market homes in ways your competition simply can't do!