Popular Metro Atlanta Communities
View Atlanta homes for sale by each community and by each city. You pick the city and we will show you all the homes for sale in that community. Simply click on the community of interest below to get started. Once you get to those homes, you will be able to get as detailed as you would like to find homes for sale by price, map, neighborhood, subdivision, number of bedrooms and bathrooms, and much more.
This is a quick and easy way to get a feel for homes and prices in the various communities that make up Metro Atlanta. This page contains many of the most popular searches asked for by our users. You can head directly to the advanced search page if that is easier for you.
Popular Community Searches
Featured Metro Atlanta Cities
Elementary School Searches
Search by Elementary School
Search Condos and Townhomes
Neighborhoods and Subdivisions By City
Prices are up in Atlanta
Find out how much below...
Contact Us To Sell Your Home - 404-630-3187
---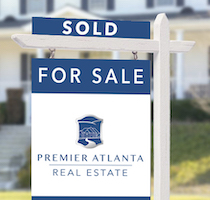 Atlanta is a very competitive real estate market. When you choose a real estate agent for the job to sell your home in, ensure your agent is knowledgeable about the national real estate market, the overall area, the hyperlocal market, has a clearly defined marketing plan and a proven track record of home sales. A real estate agent in today's market will be able to effectively use the internet and social media, host impressive open houses, provide you with professional photography, ensure your home is staged well and consult you on proper pricing to sell your home for the most money in the least amount of time. Contact us to learn more about how your home can benefit from a combination of traditional and powerful internet marketing to place your home for sale in front of a much larger audience of potential buyers. No obligation - contact us now to learn more.