Your Guide To Home Inspections
Posted by Marci Chambers Smith on Monday, February 27, 2017 at 2:56 PM
By Marci Chambers Smith / February 27, 2017
Comment
You have searched and searched and finally found that perfect home to purchase... what is the next step? As soon as you have a property under contract the next important step in the home buying process is conducting an inspection of the property. A home inspection is a valuable tool in evaluating the condition, soundness and safety of the property. The resulting report is a fantastic source of information about the home you are buying, and can highlight items that need to be addressed prior to purchase.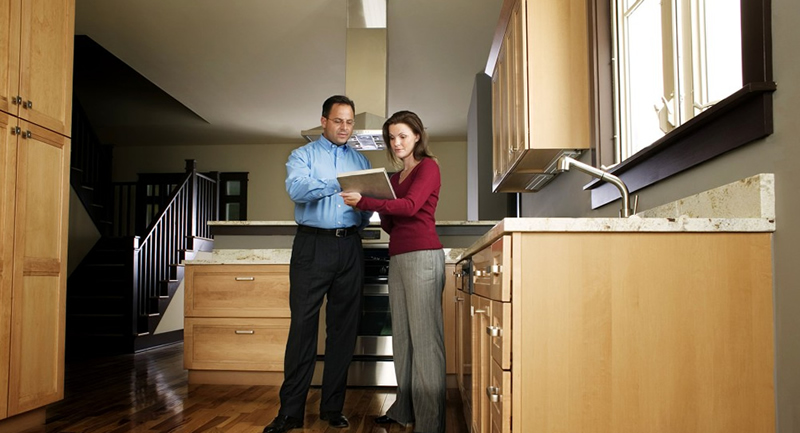 A home inspection should be conducted by a professional, licensed, experienced and highly recommended home inspection contractor. As in every industry, there are good and bad home inspectors. Ask for recommendations from your real estate agent - they have worked with many inspectors and have valuable insights to help with the selection process. Your agent will know which inspectors will provide the best and most useful information and provide excellent customer service, all for a reasonable price. You can also ask trusted family and friends for inspector recommendations. Once a professional is selected, your agent will schedule the inspection, coordinating with the listing agent and home seller.
A home inspection is usually paid for by the buyer. On the day of the inspection, the buyer (along with the buyer's agent) is invited to walk through the property with the inspector so they can verbally discuss and visually point out any findings . The inspector will also provide a written report for the buyer and agent to review, documenting all the things they observed while evaluating the property.
What is usually evaluated as a part of the inspection:
• Structure of property, including foundation and framing.
• Exterior features such as siding, soffit, porches, decks, walkways, and driveways.
• Roof system including shingles, flashing and skylights.
• Electrical system including service panels, breakers and/or fuses.
• Plumbing systems including pipes, drains, water heating equipment and sump pumps.
• Heating and cooling systems.
• Interior features including walls, ceilings, floors, windows, doors, stairs and railings.
• Insulation and ventilation including those in the attic and other unfinished spaces.
• Fireplaces including chimneys and vents.
Additional items that may be included - check with the inspector:
• Kitchen appliances and central vacuum systems.
• Lawn sprinkler systems.
• Fire and smoke detection and suppression systems.
• Detached structures like a garage or shed.
• Code compliance.
Items that usually require a separate evaluation by your inspector or from another contractor:
• Environmental hazard report like radon, asbestos or lead.
• Well systems.
• Termite and pest report.
• Hot tubs and swimming pools.
• Alarm/intrusion detection systems.
• Television antenna or satellite dishes.
So what should be done with the information received from a home inspection? Inspection reports can be quite lengthy, covering dozens of items observed about the property. The information overload can often be mind-boggling to buyers. Try to not be overwhelmed. When walking through the property with the inspector, ask them to point out the items they think are most notable from a safety, structural and condition standpoint. When reading the report, critically note the items that are of a significant concern versus those that are meant to be informational in nature. Discuss the report with your real estate agent - they are an excellent source of knowledge and resources for answering questions raised by the inspection.
Remember, first and foremost, the inspection and resulting report are meant to be a tool to inform you about the property. No property is in perfect condition. If the inspector identifies problems, it doesn't mean you should or shouldn't buy the house, only that you will know in advance what to expect. And as I always say - the inspection report is NOT a punch list of items to fixed by the seller. Use your inspection to realistically and reasonably address concerns about the property you are about to purchase and to be more fully informed as you make your home buying decision.
One last tip - keep your inspection report handy once you move to your new home. The report is an excellent reference for planning routine maintenance and future improvements to your home.
For more information about standards, ethics and policies in home inspections, visit the National Association of Certified Home Inspectors. https://www.nachi.org/