Will You Be Early Out of the Gates?
Posted by Marci Chambers Smith on Wednesday, January 18, 2017 at 6:30 PM
By Marci Chambers Smith / January 18, 2017
1 Comment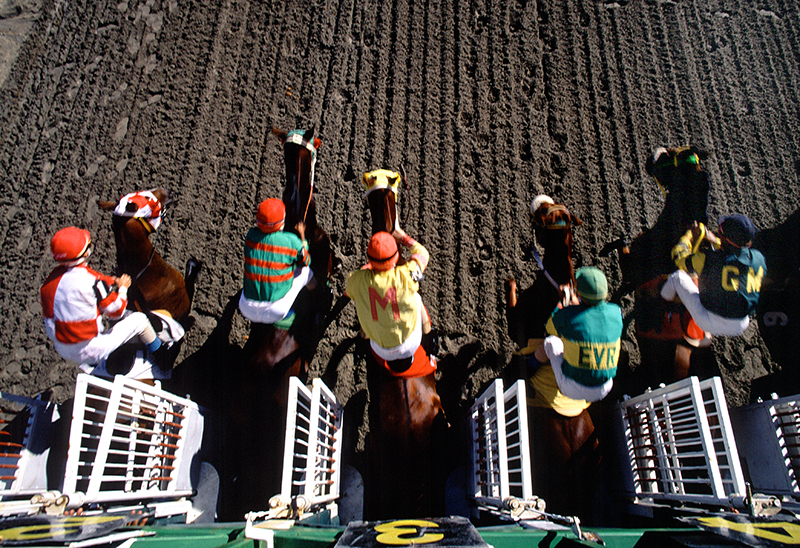 You have probably heard lots of advice about the best time of the year to put your house on the market … "Spring! Sell in the spring, it's the best time" they will say. But getting a jump on the real estate market may be your best opportunity to come up a winner when selling your home. Here are just a few of the ways listing your home in January and February can benefit you in the home selling race.
Inventory is Low
The holidays did little to slow down the robust real estate market and we find ourselves still deep into a Seller's Market. What that means is inventory is low and there are not enough homes to meet the demand of the buyers in the current market. This is the case both nationally and locally. According to realtor.com, on a national level, active listings are down a staggering 11% when compared to 2015.* Here in Atlanta, intense demand is resulting in a 12.1% reduction of listings compared to this time last year.
So who remembers their Economics 101 class? Bueller? Bueller? When demand is high and the inventory is low, it is the BEST TIME TO SELL! As long as you follow the professional and knowledgeable advice of your carefully selected listing agent, you will likely be able to get more for your home and sell quickly.
As we head in to the spring months, inventory will inevitably increase. Your home will have more competition, you will have to work extra hard to get the attention of the buyers out shopping. That may mean pricing lower than the house for sale around the corner, making extra updates to your home, and dealing with fickle buyers. Be the star of the show by listing your house in January or February reap the rewards!
Serious Buyers
People who are house hunting in January and February are usually serious buyers. Whether it is job, family or school related - house hunters that are looking early in the year are ready to buy and have a sense of URGENCY. As a seller, you want those serious buyers to give you serious offers because those offers have a better chance of making it to the closing table.
Spring Fever
I don't know about where you live, but it is already heating up here in Atlanta. And when the temps go up, the buyers start buying. Even if you are in colder climates, buyers start doing their research online right after the holidays. Why not have your stellar listing pop up on their screen so that they can't get it out of their mind and HAVE TO BUY NOW! Take full advantage of the spring fever and be the house they fall in love with.
Movin' On Up
Chances are you will be selling your home to move on to something bigger and better. Timing the sale of your home to optimize the purchase of your next home can be tricky. The best advice I can give you is START EARLY and have a great real estate agent to coach you through the challenges. You want to be ready to buy with confidence, a great offer and the most options.
Will you be early out of the gate? Fast off the starting line? You need a professional agent with outstanding marketing, customer service and negotiation skills to help you list your home and cash in on the opportunities of the early spring housing market. Give me a call!