Waiting for the Bottom - You May Have Missed It
Posted by Ryan Ward on Wednesday, July 22, 2009 at 7:30:20 AM
By Ryan Ward / July 22, 2009
18 Comments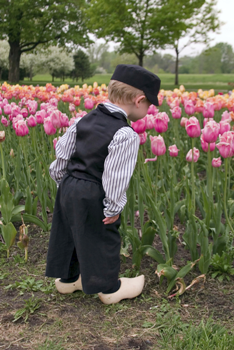 Waiting around and smelling the flowers? If you are one of the many buyers waiting for the bottom, it's quite possible that you have missed it. Waiting on a "bottom" is a terrible homebuying strategy anyway, but, now is really the time to get off the fence. We as real estate professionals are not capable of exactly calling the bottom and that means that you as consumers have no chance of doing so. Think I'm wrong? We now have had four consecutive months where the average price of homes for sale in Atlanta is higher than the previous month. In February it $172,860. Now it's $209,999 or over $37,000 higher than the low! Translated, this means since February, prices have gone up every month so many areas the "price bottom" may be behind us. The confluence of low prices, high inventory and low interest rates presents itself as a window subject to close much faster than it opens so if you are going to move, you should know - it looks like the window is closing.
It's time to change what we call this. It's no longer a bad market or a good market. It's the new normal. For the next year to a year and a half, inventories will still be high and we will go through periods that see modest price declines but it will be hyperlocal, market and price point specific. The main reason is that loan qualifying has been constricted to shrink the sales volume, but, it looks like the market may be reaching a tipping point with inventory as it relates to sales volume. Next month (July) we are more than likely going to see resale home sales surpass those sales of 2008 based on pending sales now compared with pending sales at this time last year. That means the supply of homes is going to be heading down. With no loans available to build any new homes and people still moving to Atlanta, we are heading in a direction where there is a scarcity of new construction and a lowering supply of resales.
The only things that remain as unknowns are what interest rates will look like and how many more foreclosures continue into the market. The condo market is still looks to be shot for at least 2 years as the inventory levels are so high it will be that long before they have a chance to stabilize, but, many parts of Atlanta no longer resemble a buyers market. Many of those areas are in the northern suburbs of Roswell, Alpharetta, Johns Creek, Milton and parts of south Forsyth.
In other words for the best deals in the most coveted areas, it's probably over or very close to it. Get down from the fence, buy if you are going to buy or watch as the savvy buyers around you get the rest of the best deals as you sit and wait for the perfect storm to happen. It's happening around you right now. There will always be a group who take advantage of the market and another group of people who look back and say to himself that they wished they had. It's part of life and we all know people in both of those groups.
Which group of people do you belong to?