The New Normal Does Not Favor Buyers
Posted by Ryan Ward on Wednesday, March 20, 2013 at 8:57:06 PM
By Ryan Ward / March 20, 2013
4 Comments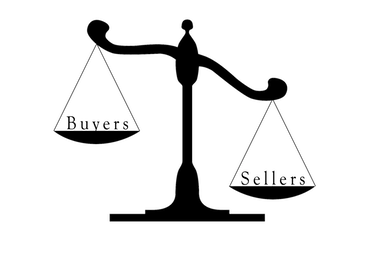 Real estate has always been cyclical and it's no different right now. What is different is how quickly the scale has changed directions this time. We are in a stage where the reality of market conditions has shifted much faster than the mentality of many buyers in the market today. In my view, this abrupt shift occured due to fewer distressed sales coming on the market, slightly higher sales volume and the fact that many homeowners who would like to sell are still upside down. Prices are rising, but it will be some time before we get back to peak prices we saw in 2007.
What most buyers are finding out as they enter the market today is that this is definitely not a buyers market. Not only is it not a buyers market, but the lack of inventory to choose from becomes frustrating to them very quickly.
Where are those deals? I thought this was a buyer's market? What's happened???
The deals are gone unless you are looking in the $100,000 price range.
This is worth repeating. The deals are gone.
There are fewer foreclosures and short sales are selling for what they are worth because banks are not just getting rid of them anymore and many sellers still can't sell. What that means for buyers is that they jump in to the market, take their time, find a house, make a low offer and then see someone else buy the house out from under them. It usually takes losing one or more homes before a buyer will believe their agent that the market has changed. The sooner they believe, the sooner they will be in a new house.
Some Numbers
If we take a look at the numbers in a few different areas, we can really begin to see the shift...
In the area of Fulton county north of the Chattahoochee River, there are 159 foreclosures and short sales on the market. Of those 159 homes, 112 of them are under contract leaving only 47 distressed properties available. Distressed properties make up 5.3% of the 882 active and available homes and that doesn't include all of the new construction that is about to come on the market. There will be more short sales entering the market, but at a normalized rate going forward and most of the foreclosures are gone. This is a non-judicial foreclosure state which means we were able to run through the inventory of foreclosures faster than many other areas.
Let's look at another area - Buckhead
In Buckhead, there are 424 active listings. Of those 424 listings, 12 are foreclosures or short sales. Yes, I checked the numbers twice and included all of the types we use in the FMLS to list foreclosures and short sales. 12 out of the 424 active listings are distressed.
One more area - Decatur proper (that's 30030)
2 short sales and 1 foreclosure. That's it! 75 homes available, 3 distressed.
Sure, I'm looking at some of the more popular areas, but when we look at what is happening in certain areas of Gwinnett county, it seems that the only people buying homes are investors who want to turn them into rentals. These things fly off the shelf with multiple offers at or above list price. It's crazy. Have a home to sell in Lawrenceville? Have fun! You are likely to get more offers than you can handle. No kidding.
The Deal is Gone But There is More
If you want a "deal", you are a year too late. Sorry, that's the truth.
The reality is that prices are rising, but more importantly, interest rates are going to go up and that is going to have a greater impact on affordability than increased prices over the next 12-18 months. Currently, it's generally cheaper to buy than it is to rent. By next summer, you can expect that to change.
What To Do?
Well, that's not quite as simple, but generally if you want to buy and you have to sell, you are likely to be better off taking the hit on your current home now than waiting because you can buy now with a lower rate than you will be able to in a year. If you are moving up, the price difference will increase as well since properties are likely going increase around the same percentage rate for your current home as your buy up home.