The Luxury Market - Where it's Hot and Where it's Not
Posted by Ryan Ward on Tuesday, November 29, 2011 at 10:04:03 AM
By Ryan Ward / November 29, 2011
3 Comments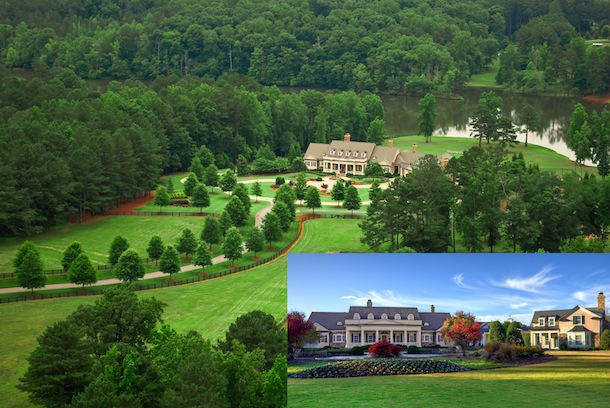 Luxury homes in Atlanta are available in all of the most sought after areas, but the highest concentration of luxury homes (homes for sale over $1,000,000) are found in Buckhead, Sandy Springs and the areas north of the Chattahoochee River on the east or west side of GA 400. It stands to reason that the closer you get to the city, the higher the concentration of luxury homes will be, but Buckhead and other intown areas do not hold exclusive rights to all of the finest homes available and there are many reasons you might want to look to Sandy Springs, Alpharetta or MIlton (to name a few) if you are in the market for a luxury home. Other areas of note might be Sugarloaf in Gwinnett or Virginia Highland, Ansley Park and Decatur, but those areas are small and therefore not part of this market update.
Buckhead the Bright Spot in the Down Market
Sales and availability of luxury homes in Buckhead have rebounded faster than other areas of the market. Here are the numbers for the numbers through November:
228 active listings
27 under contract
10.5% of listings are under contract
20 sales over $3,000,000
That's pretty good for what is supposed to be a soft market especially when compared to the other areas.
Sandy Springs
Sandy Springs begins where Buckhead ends on the north side of Chastain Park and runs outside of the perimeter essentially to the river, but the highest concentration of high end homes are inside of the perimeter. Here are the numbers:
80 active listings
10 under contract
12.% under contract
No sales over $3,000,000
Here we see that the percentage of listings under contract is higher than anywhere else including Buckhead, but there are no sales of homes above $3,000,000.
Alpharetta/Johns Creek
This is the area nort of the Chattachoochee River east of GA 400 and includes the exclusive neighborhood of Country Club of the South and other very sought after communities like Windward. Here are the numbers for this area:
62 active listings
4 under contract
6.5% under contract
1 sale over $3,000,000
The sale over $3,000,000 here was in Country Club of the South and the previous year saw the sale of Dean Gardens for land only of $7,600,000.
Roswell/Alpharetta/Milton
This is the area north of the Chattahoochee west of GA 400 and includes neighborhoods in Roswell like Heatherwood, The Manor Golf and Country Club in Milton and large estate homes on acreage. It's truly one of the most beautiful areas in Metro Atlanta with a less dense population than the other areas where you are more likely to find luxury homes on larger tracts of land like this estate we have for sale at 1865 Bethany Way. It is also slightly farther away from interstates, the airport and downtown than the other areas so it stands to reason that there will be a little less demand, but if you don't need the airport or downtown, your money will go farther and you are better able to find something with privacy by way of larger tracts of land than anywhere else. Here are the numbers:
73 active listings
3 under contract
4.1% under contract
0 sales over $3,000,000
This is an area that is still growing though and some numbers here are harder to quantify. For example, a lot was just sold in Crabapple Brook where there will be a new home built for over $1,000,000 and the area has a younger inventory than any of the other areas. In some ways, the luxury market here is still growing if you can say that in this market - maybe it's better to say that it was still growing before the downturn and will rebound with the market.
Summary
On a whole, the luxury market is still depressed, but has shown real signs of recovery - especially in Buckhead and Sandy Springs where the inventory levels are more balanced with demand. Because the intown markets are returning to balance, prices are reasonably stable and you are less likely to steal a home. In the northern markets, obtaining a qualified buyer is more difficult and prices are still depressed making your buying power stronger, but as can be seen by the numbers, there are fewer people who want to buy luxury homes in the northern suburbs at current prices - the reasons vary, but if you are looking for a luxury home in the northern areas, you will find that your money will go farther than it does in the city.