New Bottom Driven Down By Condos, Single Family Prices About Flat
Posted by Ryan Ward on Tuesday, March 8, 2011 at 9:41:32 AM
By Ryan Ward / March 8, 2011
4 Comments
January is the worst month for home prices in Atlanta and 2011 is no different - although not as bad as I thought. We now have all of the January data compiled and we do have a new bottom for home values in Metro Atlanta that takes us back to levels not seen since 1998.
But...
Closed sales were up and pending sales are up compared with 2010...
...and it's not as bad as it could be - or could have been for that matter especially with the weather we had early on in the month. Single family home (detached) prices are down 3.1% from 2010, but not lower than they were in January of 2009 and attached homes were down 18.4% from 2010. So I think it is more accurate to say that we have a mixed bottom. Technically, the new bottom of the market is January 2011, but I think that labeling the market as the worst it has been is only important for the doomsayers. Since the condo market is dragging us deeper in this hole while single family remains basically flat for 2 straight years (and now beginning a third year), I think it's important to make the distinction. The majority of sales (over 80%) are single family and that bottom was January of 2009. What we have is a technical new bottom and a bifurcation of the market trends as it relates to single family homes vs. condos.
The Hurdle is Financing (and therefore demand) and Foreclosures for Condos
Foreclosures played a large role in the decline in condo values as the median foreclosure price was $85,000. Until we shake out the remaining foreclosure numbers, we are going to have more trouble.
Financing for condos also complicate the problem. If you want to buy single family home it's not really a problem. 3.5% down and you are basically in. That's not the case with Condos where many buildings are not FHA approved making lending guidelines a bit more difficult. Where there is easier money, there are more sales. Since more sales by definition means higher demand, we see a relatively stable single family market and continued difficulty in the condo market. The good news for condo demand is that January numbers were up over 11% from January 2010.
There are great opportunities though for anyone willing to look. You can buy a 2 bedroom 2 bath condo on Piedmont park for under 230K. Try doing that 3 years ago. One bedrooms in Buckhead and Midtown for under $100,000 is not that hard to find either. For some buildings that are full in good locations with nice amenities, prices are pretty stable as well. It's just that trying to navigate through these waters without a very skilled agent who understands the market is pretty risky. That's not always the case, but working as a lone ranger right now is probably not a very good idea.
Where We Go From Here?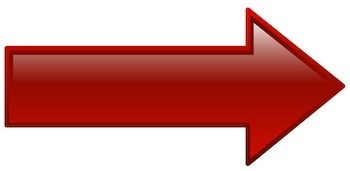 Sideways. For a while. That's for residential detached and down a little more for attached homes...
...and I for one am just fine with that. It's much better than it has been and should help bring confidence back to the market slowly. It's beginning to be a little more predictable too. The way it should be.
There just isn't anything to indicate a real upturn or downturn on the horizon. Anything can happen as we are seeing in the middle east right now with the effect on oil/gas prices, but without any real unforeseen changes, sideways should be the general trend for 2011.