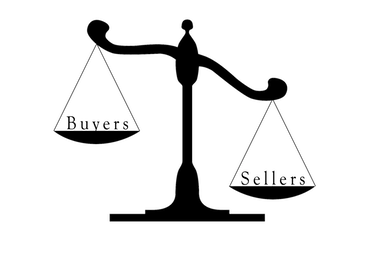 Real estate has always been cyclical and it's no different right now. What is different is how quickly the scale has changed directions this time. We are in a stage where the reality of market conditions has shifted much faster than the mentality of many buyers in the market today. In my view, this abrupt shift occured due to fewer distressed sales coming on the market, slightly higher sales volume and the fact that many homeowners who would like to sell are still upside down. Prices are rising, but it will be some time before we get back to peak prices we saw in 2007.
What most buyers are finding out as they enter the market today is that this is definitely not a buyers market. Not only is it not a buyers market, but the lack of inventory to choose from becomes frustrating to them very quickly.
Where are those deals? I thought this was a buyer's market? What's happened???
The deals are gone unless you are looking in the $100,000 price range.
This is worth repeating. The deals are gone.
There are fewer foreclosures and short sales are selling for what they are worth because banks are not just getting rid of them anymore and many sellers still can't sell. What that means for buyers is that they jump in to the market, take their time, find a house, make a low offer and then see someone else buy the house out from under them. It usually takes losing one or more homes before a buyer will believe their agent that the market has changed. The sooner they believe, the sooner they will be in a new house.
Some Numbers
If we take a look at the numbers in a few different areas, we can really begin to see the shift...
In the area of Fulton county north of the Chattahoochee River, there are 159 foreclosures and short sales on the market. Of those 159 homes,...