We now have all of the number in for 2013 and with the last quarter of 2013 numbers in, we can now project forward and shed some light on what we can expect for the coming year in the real estate market. There are also a number of points that I will try to make to put in context because what is reported on the news is often not stated in a way that will apply to an individual looking to buy or sell a home.
Sales Volume Equal to 2012 in 2013 But Different Price Points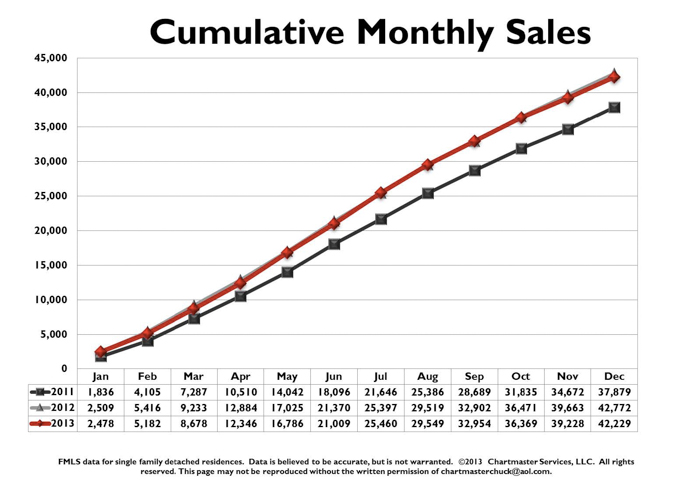 When we look at the graph above, you can barely even see the 2012 numbers because the sales numbers are so close to what they were in 2013, but the price points for the sales differ considerably. In 2012, a much larger number of homes sold below $100,000 than did in 2013 and that has had a major impact on other statistics. In 2013, there were far fewer foreclosures and short sales and that number continues to dwindle. While the overall number of homes sold remained similar, the number of investment properties fell dramatically while the number of homes sold above $200,000 was up in every price category.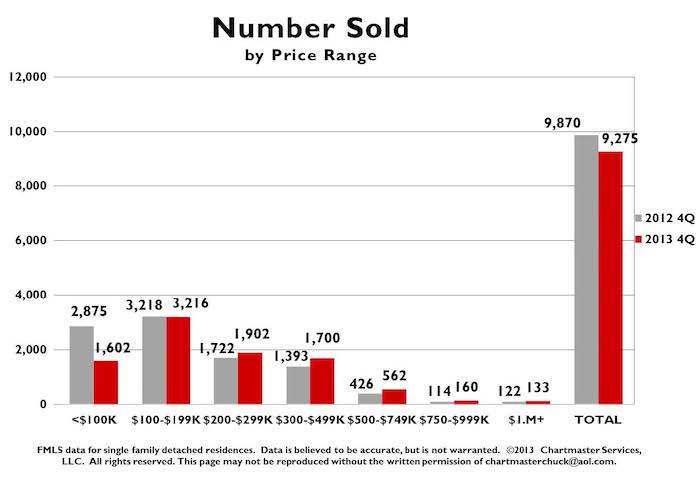 There are No More "Deals" in the Market
What this means is that owners rather than investors came back into the market creating what is a more traditional balance of buyers in the market. Moving into 2014, this trend is continuing with fewer and fewer distressed sales and fewer investment opportunities becoming available. The takeaway here is that "the deal" is basically dead. If you were looking to pick up a home below market value, your ship has sailed. This is due mainly because the number of buyers looking for these deals has not decreased,...