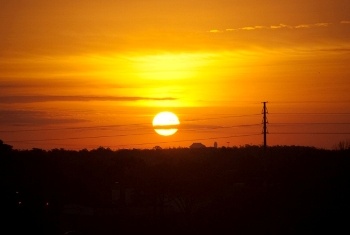 In a perfect prelude of what was to come, the sun rose on a clear, cool Orlando morning for the Keller Williams Family Reunion this year. This was my first time attending and I really didn't know what was in store. Many of the agents in my office who had attended previous KW Family Reunions were either excited for me or sorry that they would not be attending so I was beginning to get excited about the prospects of meeting new agents and learning a great deal in a compressed environment to improve myself, my business and to be able to bring something back with me that I could share with others. What happened was far beyond my wildest expectations.
Day 1 - Sunday and The Vision Speech
Sunday began with me attending my first of what was to be 5 technology classes over the course of several days. Since this was really what I want to use to improve my business, I felt that I would spend the most time in these classes - basically following the 80/20 rule. What happened over the course of the entire Family Reunion event was that the classes I expected to get the most from, I got the least and the classes I expected to help the least turned out to be the ones that I now feel were the most important. Funny how things like that happen. After the first early morning class, everyone who attended from my office met up and walked over to the annual Keller Williams Family Reunion vision speech by Gary Keller. I can't find a link to the whole speech, but, a pretty decent synopsis would go something like this:
Change your expectations. Expect that the next six months are likely to get worse before things get better. Plan on unemployment going higher. Plan on more bailouts, more federal intervention and more worries and run your business with that mindset....