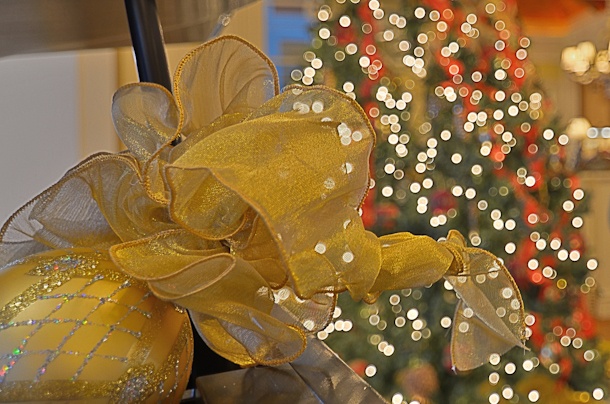 We should have had this up before Christmas, but our schedules just couldn't make it work. Providence is an exceptional home by any standards, but the warmth you feel during the Christmas Season is something that photographs can just begin to help you explore. Nevertheless I gave it an effort yesterday. I only had about an hour and a half for the everything and the home is large requiring multiple lights set up to fill the rooms. This is realy only a glimpse, but worth a quick look.
My plan was to take the exterior shots at dusk and use them as the intro photos here, but for various reasons we couldn't get those shots. I think the ones I was able take will help give you an idea of what it's like to host parties and have family over for the holidays. I know this home is for only a few, but if you are someone who appreciates the finest craftsmanship and quality, you need to come visit. It is truly a masterpiece. You can see the full virtual tour here.
Dinner is Served
Make sure you bring lots of friends and family...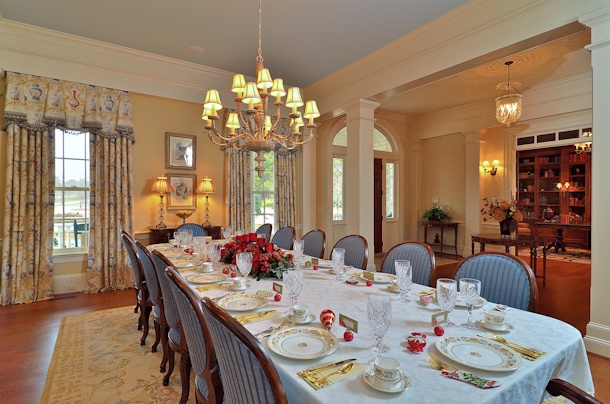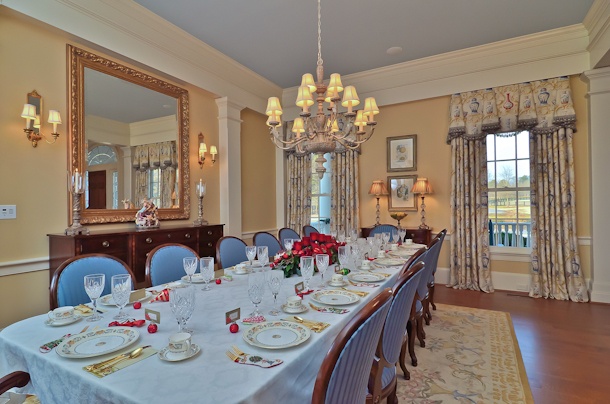 Gather in the Formal Living Room
Listen to the piano, watch the fire and think of how you can theme this room for Christmas!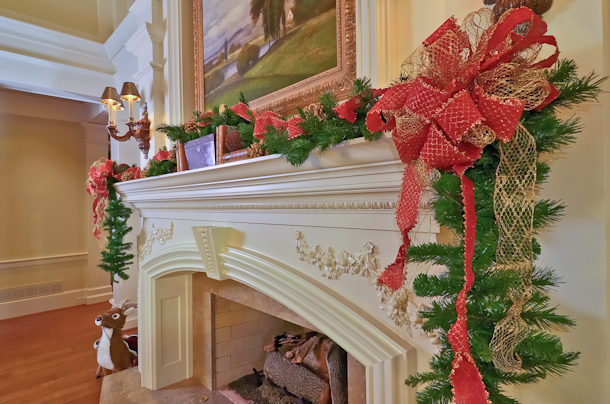 ...