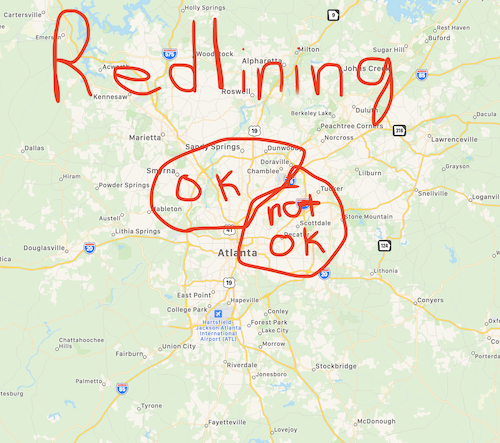 Redfin basically says they don't make enough money selling low priced homes and they are entitled to run their business how they want as a fair housing group accuses them of redlining and files a complaint (can be found in the linked story below) in court in Seattle. It seems to me, a discount model, however idealistic, proves once again to be bad for the consumer. Questions surrounding this practice apparently show up in cities across the country where they won't offer to show houses in lower-priced areas. A quote from the Refin CEO expresses their position:
"The challenge is that we don't know how to sell the lowest-priced homes while paying our agents and other staff a living wage, with health insurance and other benefits. This is why Redfin agents aren't always in low-priced neighborhoods." - Glenn Kelman, CEO, Redfin
In other real estate news; the media is trying to convince you of impending doom in the real estate market, and once again, they misinform (I'll tell you how below) and Zillow Offers cuts 80 jobs from another real estate model that's great for them and bad for the consumer.