Land Values up in North Atlanta - Sales to Prove it!
Posted by Ryan Ward on Thursday, October 13, 2011 at 1:41:12 PM
By Ryan Ward / October 13, 2011
3 Comments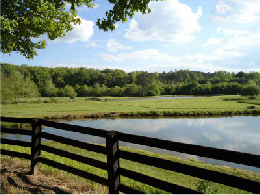 Last Tuesday the bar was raised on the north side of town for land values with a sale that took place on Clarity Rd just across the border from Milton in Cherokee County. The $2,600,000 sale was a nice home, but it was the amount of land that sold with the home is what gets me excited. I've been in the home - I showed it to a buyer and the home with it's 33 acres represents the best sale this year to set a new floor for pricing in this market. based on the the size and quality of the home, the land would have had to be valued at or above $50,000/acre. Given its location in Cherokee County, this should set the prices higher for North Fulton for hopeful sellers.
Property Details
6,100+ square feet according to the tax records
Small Stable
2 ponds
Numerous acres in the food plain
Pool
33 +/- acres
List price - $2,900,000
Sales price - $2,600,000
On the market at that price for less than 30 days before going under contract
It goes to show that once you get the price right, the market will always respond (provided there are people buying at that price point - and there are).
This is great news for many of us in the industry including myself as we have been looking for stabilization for some time. I think intuitevely many of us felt like this is where the market should be. Now we have the proof.
If your out there and have been hesitant to make a move it is certainly understandable. There are many other great properties to consider like mine at
1865 Bethany Way
that is being offered with either 30 or 60 acres.
Now can be the right time to buy. A few more sales like this and prices may move from stabiliing to up. There isn't a ton of inventory of good homes like these so maybe it's time to get back out and see what's available!