Keys to Successful House Hunting
Posted by Ryan Ward on Wednesday, March 29, 2017 at 2:39 PM
By Ryan Ward / March 29, 2017
Comment
Use the tried and true newspaper reporters tool to have a fabulous home buying experience! Answer these five Ws and one H to buy your next home with confidence and success!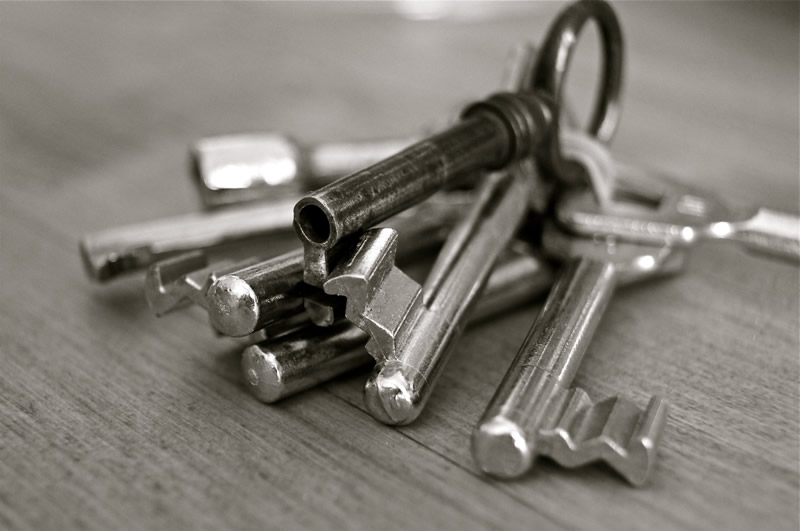 Why Do You Want A New Home?
The first, and most important question you need to ask yourself is "Why do I want to move?". Your reason or motivation for moving will drive the rest of the process and will help you answer the rest of the questions. Maybe you are taking a new job in a new city. Maybe you want to be closer to the grandkids. Maybe your family is growing and you need more space. Or maybe you are just ready for new home. Whatever the reason you have for moving, it is the right reason, and it will play a key role in helping you make those key home buying decisions. Figure out your big "WHY" and then keep that as the focus during your house hunting.
How Much Do You Want To Spend?
This will be one of the most expensive purchases you will ever make so you need to begin with a discussion about financing. ALL HOME BUYERS NEED TO MEET WITH THEIR BANKER OR A LENDER BEFORE LOOKING AT ANY HOMES! Pardon my "shouting" - but having your financial ducks in a row before embarking on the home buying process is a crucial step you should take to ensure you start off the process on the right foot. If paying cash, your banker can discuss the status of your accounts, your budget, and provide you with a letter verifying you have the funds available to purchase a home. If financing with a mortgage, the lender can help determine your budget and provide information on the various loan programs available to you, as well as providing documentation of your pre-qualification. The professionals can also help you determine if it is not quite the right time, financially, to purchase a home. Take all the great info you glean from your visit to the bank and use it to set realistic expectations and a sensible budget for your home purchase. And as an added bonus, getting your financing locked down, puts you in the perfect position to act quickly when you find your dream home. In this fast moving, low inventory market, being ready to make an offer is essential to getting the house you want.
Where You Want To Be?
You probably have heard the adage "The three most important things in real estate are location, location, location." Figuring out WHERE you want to live is vital to buying a house. What state, city, town, school district, neighborhood? Do you need to be close to work or other family members? Do you want your home to face a certain direction? Do you want to live on a cul-de-sac or near the freeway? Would you like to be within walking distance of entertainment or public transportation? If you need some guidance, ask family, friends and co-workers to give you recommendations. Your professional real estate agent is an excellent source for community and school information. Your budget can often impact where you will be looking for a home, so it is important to research the price-points of the areas where you are interested in living. Knowing where you want to be is paramount to conducting an efficient and effective home search.
What Do You Want?
When buying a home, the options can seem endless and overwhelming. It is important to wrap your head around WHAT you want before you start looking. First you need to ask yourself what features are the most needed and the most wanted, and why. Make a list of your top five necessities in a new home. Buying a home with someone else? Have all parties make a list of their top fives, and then compare notes and discuss. Come to an agreement on those items that will be deal breakers and the things that would be "nice to haves". No house will have everything on your wishlist - so you need to be ready to decide on which items you are willing to compromise.
Here is a shortlist of things to think about:
Style: ranch, traditional, contemporary, colonial, cape cod, farmhouse, etc.?
How many bedrooms?
Do you need a basement?
How many garage spaces do you need?
What type of kitchen do you want? Gas or electric cooktop?
Do you need to accommodate any current or future mobility requirements?
How important is a yard? How much yard do you need?
What types of finishes and fixtures do you like?
(always remember, finishes, fixtures and paint can be changed!)
When Do You Want To Move?
Timing is everything! The timing of your move can be affected by many of the factors we have previously discussed. You may need to relocate in time for the start of a new job. Is there a house to sell first? You might need to complete your taxes to maximize your financing options. Is there a baby on the way requiring a move in nine months or less? Or maybe you need to wait til the end of your current lease. Think about the optimum time to be in your new home - you will want to start home hunting at least three to four months before that time. Also, it is necessary to study the current market. We have been experiencing low inventory nationwide, making it challenging for home buyers to find homes to purchase. Because of that, it may take a little longer to find the right home. If you have very specific needs regarding location or features, your search may take a little longer, as well. Being flexible regarding the timing of your move will give you many more options for potential homes to purchase and will work to your advantage in the negotiation stage. Before commencing your home search, you need to make sure you know when the TIME is right for your move.
Who Do You Want To Work With?
Buying a home can be challenging, whether you are a first time homebuyer or have several house purchases under your belt. Every transaction is unique. You need a REAL ESTATE PROFESSIONAL on your side to help you navigate the entire process. A great agent not only works with you to find the right house, but also helps you negotiate a solid contract and completes all the necessary details to see the whole process through to the closing table. Look for an agent that is a good communicator, detail oriented, a strong negotiator, and swift in taking action or responding to requests. But most importantly, your agent should be focused on your needs and should look out for your best interests. Get recommendations from family, friends and valued advisors. Chat with potential agents to see if you "click" and to see how they operate. A great agent is knowledgeable and forthright and willing to hunt down the answer to any of your questions. Remember, you are working with a professional - they have first hand knowledge and expertise regarding the market, best practices, and how to make your transaction have the best outcome. Listen to your agent's experienced advice and work together to find and purchase a wonderful new home!
Give me a call today to chat about finding a new home that fits the who, what, when, where, why and how much. Let's discuss how I can help you find a property that will fit your needs as well as check off items on your wish list. I want to make sure your next home purchase is an enjoyable and rewarding experience!