How to Write and Sign PDF Contracts on an iPad
Posted by Ryan Ward on Monday, June 14, 2010 at 10:04 PM
By Ryan Ward / June 14, 2010
Comment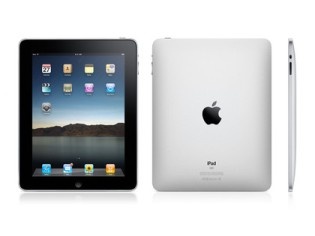 *Update 7-25-2019 - I have updated this post as it remains extremely useful to many people and as the app store has developed, I've changed apps. Currently, I use GoodNotes 5
**If you aren't interested in an iPad or you don't need to manipulate PDFs and/or sign them, you can probably skip this post. On the other hand, if you are a real estate agent or any other person who may want to get an iPad, but thinks that it is only a toy because all you can do is read the web, you may find this post useful.
I was a doubter. I thought that it was really just a toy, but I really wanted an iPad anyway. Besides, I have a weakness for new electronic toys and I like technology and I like being an early adopter so I really wasn't able to NOT get one.
However, I was still skeptical about ditching my laptop. I'll definitely have more posts about how to make the iPad work for real estate, but understandably, the most important question seems to be centered around contracts and signatures and whether or not writing contracts and signing them would be possible.
The short answer is yes, you can write and sign contracts, but not without Apple's amazing App Store. Below is a tutorial on what you need to know if you want to use an iPad as your most frequently used computing device. It is my goal to do so and I am almost there. First, the contract writing tutorial.
Writing and Signing Contracts "How-To" for the iPad
What you need:
iPad
An internet connection
Recommended, Apple Pencil
For GoodNotes:
Goodnotes Can store your PDF files within the app itself. It seamlessly integrates with the File App, Google Drive and Dropbox to import/export documents so keep a store of the blank forms in a folder there or in a folder within the app itself.
You can even create one time text boxes in all of the areas you need and then reuse the file over and over.
Once your PDF has been typed on to make the contract changes or offer you need, switch to the pen tool and scroll to the section of the document you need to sign and use the Apple Pencil or your finger. You can then export it as a PDF and text or email it and you are done!
Good luck and happy contract writing from iPad!!!
Last thing...if you see any errors, please post them so others can learn.
Thank you,