How to Win if You Are Buying in This Market
Posted by Ryan Ward on Tuesday, March 25, 2014 at 11:02 AM
By Ryan Ward / March 25, 2014
2 Comments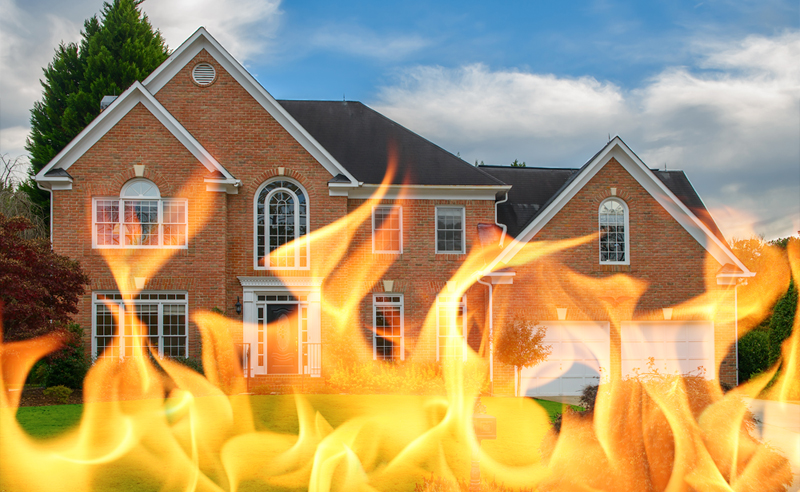 If there is one thing we are hearing consistently it's that there aren't enough homes on the market - or - that buyers feel like homes are overpriced. You know what? It's the same thing just coming at it from different angles.
Really, it's this: there aren't enough homes to fulfill the needs of the true buyers that are earnestly looking to buy a home. That means sellers can get more for their homes than buyers think they should which makes them APPEAR to be overpriced to buyers who haven't quite accepted the new realities of the market (that's most buyers). It's old news to those of us in the business working with buyers...
First, we tell them that the market has changed, then they find a house they want to buy only to lose it to another buyer because they made a lower offer. It's likely the other buyer lost one too and finally realized they needed to listen to their agent!
Then, we can't find them another house for a month because inventory is so low that most buyers actually have very few homes to choose from.
So, How Do You Win if You Want to Buy in This Market?
Lots of homes are available to buy, but there is a general feeling from buyers in the market that homes are overpriced or they can't find what they want. You need to shift your thinking somewhat so that you are inline with the changing realities of the market if you want to win the best deal on your new home in this market.
Understand this is a Seller's Market
Unquestionably so! There are no more "deals" as defined by what we have seen in the past few years. If you want the new version of a deal, you need to understand what that looks like today.
This is a seller's market which is traditionally defined as any point where the supply of homes is under six months - what this means is that it would take less than six months to sell all of the homes currently available for sale. For areas north of I-20, it would take anywhere from 1 to 3 months to sell all of the homes currently available for sale. This is a supply and demand issue. Because the supply is so low, the demand for the available inventory is relatively high. Just because one buyer thinks a home is overpriced, somewhere out there is someone who has to buy a house so it will sell. By definition, this means the home is not overpriced. That becomes the new normal and the cycle continues. This leads to increasing prices and that means that the longer you wait to buy, the more you will pay for the same home. In your mind, based on what you think you know of the market, you may truly believe that the home is overpriced. Unless you come to believe this is the market we are in, it will be very difficult for you to purchase a home.
Therefore, if you are really looking to buy a home, the best deal you are going to get is to buy. Yesterday.
Here is an Example:
You have specific needs/wants for your home - you go out and look at homes and find that none of them make you excited or want to buy them. I assure you the home you want is available, but probably not at the price you thought or maybe in the location you want.
At this point, we usually hear "if we can't find the right house, we will wait" and I understand why. This process can be deflating, frustrating and disappointing. I understand. Really.
But, what happens if you decide to wait? Well, we already talked about increasing prices so if you wait, say, 6 months, your buying power will be lower than it is today. We can help though.
Waiting Will Cost You Money, Not Find You a Better House
Typically, you will be better off flexing a bit than waiting. Trying to discover what is really important to you may be the best option. Perhaps we can work with your lender or you can work with ours to see if we can find a better rate and a better loan so you can afford to spend a little more or maybe moving to a slightly different area will be all that you need to do. One thing we know for sure, if you aren't flexible and hold fast to your current wants/needs, you will pay more, or get less.
Finally, please, listen to our advice. We really aren't here just to make a paycheck. If we were, we would have been out of business when times got hard a few years ago. We know what we are doing and we know how to write the best offer to get you the best house for you. Times have changed but now really is a better time to buy than waiting. No, we probably can't negotiate you a deal on a home when you want to pay 90% of the asking price because no seller will sell it to you and you wouldn't sell your home to someone else that way either, but we can get you the right home with the best possible terms. We do it everyday. We will give you all of the information you need to understand the market and craft an offer that will be acceptable to a seller.
But, you will not win the best deal on a home by waiting...