How to Run Flash on an iPad
Posted by Ryan Ward on Tuesday, March 15, 2011 at 10:23 PM
By Ryan Ward / March 15, 2011
Comment
This is for anyone looking to run a website with Flash on your iPad...
Update: Just get the web browser called Puffin. Works great and doesn't have a fee like iSwifter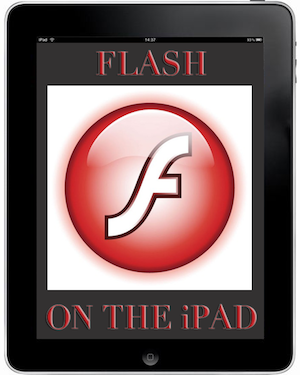 As a real estate agent, the world is my office (yes, I have a brick and mortar office as well, but money is not made inside a real estate office). The basic premise of the mobile office has been upset by the development of a new version of our local MLS system which has elected to use a Flash based solution not compatible with our mobile world. To be polite, I will say it is less than ideal and I feel they should have been more forward thinking in looking out for a growing user base of agents going mobile, but what is done is done and I'd rather focus on solutions than complain. I don't have that kind of time...
I suppose you could try your luck with the Motorola Xoom which purports to have the ability to run Flash, but it just doesn't currently have the App support found at Apple and the iPad 2 has specs that are on par with the Xoom. In my inbox today was an Apple feed linking to this article about the iPad 2 and as I read through it, there was a link on the 3rd page of the article to another article here about an app called iSWiFTER which runs flash.
Feel free to read the articles if you like, but if you wan to run Flash - I mean real flash, not just flash videos, get the iSwifter app and pay the $2.99.
I have tested it tonight on the 2 main websites I use which are my MLS and the live chat you see at the bottom right of the page below. Both work pretty well although the popup pages in Fusion don't close easily and you are forced to tap the "X" to close the popups several times fast for them to close - a bug I can learn to happily live with...
Anyway, I sure hope that this helps a few people out there. Enjoy!
Here is a link to download iSWiFTER for your iPad (there is no iPhone version that I know of). Download Puffin instead.
iSwfter was free, but I can't recommend something that they now charge a subscription service for - especially when there is a better user experience with a better web browser that doesn't require a wifi network.