Homes in Zip Code 30004 - Sales Down, Prices Up, but are They Really?
Posted by Ryan Ward on Monday, December 22, 2008 at 3:20 PM
By Ryan Ward / December 22, 2008
5 Comments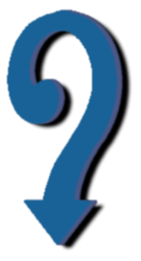 I suppose it depends on how you spin the statistics and I really don't intend on doing that. The general statistics don't really show a decline in prices and that just doesn't seem to feel right so I set out to separate the market into more manageable segments to see if some segments are performing better than others thereby skewing the total statistics. My hypothesis was that the resale market below $750,000 (this is anywhere bnetween 80% and 90% of the market) was doing something worse than the market as a whole. In other words, one portion of the market might be making the total market appear as a much better market than what most sellers and agents are actually seeing.
As I start this post, let me first explain what I did. My goal was to separate out and use the majority of the market - this is the segment that I am concerned about because it is the part that will be most meaningful to the majority of people and can help to shed some realistic light on what you need to do with your price if you really want to sell your house. So, I eliminated all homes that sold above $750,000. The chart below shows how little of the market it represents, how it performs and should help to indicate why it is not giving a true representation of homes for sale in zip code 30004.
The Big Lie: North Fulton is Fine, Sales Prices are up and the Market is Strong 
Nothing could be farther from the truth. Most of us who work here know it - even if it's more difficult to ascertain through statistics as you need to dig deep to find out why. The total number of sales of homes above $750,000 represents 10.5% of the total sales and more importantly - what happens in this segment of the market has very little (if any) impact on the other 90%. Now we can focus on what is actually happening in the market. This year, the average sales price of homes for sale in our target segment is $330,729 with a total of 119 sales. For same time period in 2007, the average sales price was $355,582 with 135 sales. This is a 7% decline in prices and a 12% decline in sales volume. So now that we know for sure that the majority of the market is down considerably, we can look at what is happening now and what we think will happen going forward, when the market will improve and what forces will affect that outcome in the near term (Spring 2009) and the intermeddiate term (next couple of years). Long term will be fine for many reasons that you probably already understand.
All of this is more in line with what we are seeing in the greater Metro Atlanta real estate market and won't be returning anytime soon. The 2 real estate factors that will affect this more than anything else is the lower availability of loans and a supply that is still too high. New housing starts remain low, but, the sales volume isn't really there to reduce the supply quickly enough to bring supply and demand back into balance for at least another year. We aren't likely to see the sales volume increase to pre-subprime meltdown for years so that leaves lower supply as the only direct real estate factor that can mitigate continuing declines in prices. This means we cannot have any more new construction start anmd hopefully the real estate cheerleaders will stay quiet through spring of 2009 and not lend flase hope to sellers who will then have unrealistic expectations and list their homes at inflated prices.
So, No. Prices are not really up. If you would like to call that spin because I eliminated a segment that I don't believe helps to draw an accurate conclusion on the rest of the market, please feel free to go ahead. I call it a pragmatic look at the realities of the market. The reality in zip code 30004 as with all other areas of North Fulton is that prices, generally speaking, are likely to continue to slide a bit more. It doesn't meen that you can't find a deal now that is already at the bottom, but, it does mean that you should be cautious about any purchase you make and do so only once you have had an opportunity to really understand the forces at work in the market right now.