Homes for Sale in Crooked Creek - A Market Update
Posted by Ryan Ward on Monday, July 20, 2009 at 7:51 PM
By Ryan Ward / July 20, 2009
Comment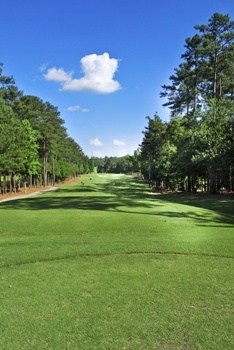 Crooked Creek is a fantastic golf and country club community located in Milton undergoing something of an unusual change for a neighborhood in the real estate market today. A robust $4,000,000 renovation to the facilities is being undertaken in a real estate market that has just taken a beating over the past few years. With homes dating to the mid nineties, many people believed that these updates may do the community well and freshen up the general appearance. This may still happen, but, construction is behind schedule and we'll really have to wait another year to see if that plays out. Until then, here is an update on market statistics. Faced with lots of competition in the zip code for similarly priced homes, staging, marketing and price ring true as the most important factors to get home sold in the neighborhood and not listing your home for sale with an agent who "knows" or "lives in" the neighborhood. Those old myths never actually helped sell houses and do even less in a compressed real estate market.
There are currently 44 homes for sale in Crooked Creek as well as at least one additional home for sale by owner. Four of these are under contract. One of the under contract homes is in The Enclave. Four more of the active homes are in The Enclave. That leaves Crooked Creek proper with 36 active listings and 3 under contract or 1 in 12. A strong market (one that is good for sellers) would have 1 in 3 or 1 in 4 homes under contract at the high point of the selling season. In the last 3 months there have been 7 sales for an average sales rate of 2.33 per month. This makes the absorption rate in Crooked Creek 15.5 which means that there is 15.5 months of inventory if homes continue to sell at the current pace of sales AND if no additional homes enter the market during those 15.5 months. This is extremely high. It is so high in fact that it will not be possible for homes to maintain their current values. There is nothing to keep prices stable so we can expect at least another 5% drop in home values in Crooked Creek before next summer and it may be closer to 10% before it is all said and done and prices level off.
All of the work in progress with the new facilities will do nothing to increase values and since it is not going to be finished this summer, it will be of no help reducing the inventory levels now as it cannot help to attract potential buyers so moving into spring of 2010 there is no tangible reason to see home values stabilize or increase. Furthermore, the costs associated with the facilities make it more expensive than comparable neighborhoods which ultimately will hurt rather than help resale homes in Crooked Creek.
When compared with the same price point as homes for sale in the zip code, homes for sale in Crooked Creek underperform. There are 308 homes for sale in 30004 in the same price range as that of Crooked Creek. There are 38 homes under contract. That means 1 and 8 homes are under contract compared with 1 in 12 for Crooked Creek. In the last 3 months, 73 homes have sold. That is an average of 24.3 homes per month. The supply of homes is 12.7 months. All of which is better than what is happening within Crooked Creek.
Although Crooked Creek may offer a better value than many of the other golf/country club neighborhoods in North Atlanta Country Club Corridor, buyers are not finding the additional amenities offered compared to other neighborhoods – (many of which have newer homes) – worth the price and the statistics bear that out. Of the 12 homes that are currently under contract in 30004 between $400,000 and $500,000, none are in Crooked Creek. Of the 26 homes that have sold in the last 3 months at that price point, 2 are in Crooked Creek. With 81 active listings and 12 under contract at this price point, the ratio of active to pending homes is 1 in 6.75 – again, none in Crooked Creek.