Home Sales in Atlanta Down, Pending Sales Up
Posted by Ryan Ward on Tuesday, July 7, 2009 at 4:34 PM
By Ryan Ward / July 7, 2009
9 Comments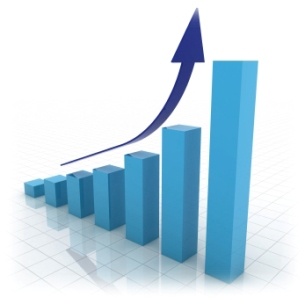 In March, I wrote about what I thought was going to happen this summer and moving forward in the Atlanta market. It does appear that what I thought might happen is actually beginning to take place and that is good news for a real estate market that is in desperate need of something positive and tangible to hold onto. Many of you may have read reports earlier this year in the AJC indicating price increases in certain areas of the city, but, they failed to place the fine print in an easily readable place in the article and the realities are that those reports are not very accurate. Fortunately, this report is very accurate as we won't neglect to include foreclosures and other necessary parts of the equation that make up today's market.
First, the actual number of homes for sale in Atlanta is down considerably from the same time period (May) of last year. Last year, there were 69,638 homes for sale. This year there are a full 16,000 less homes for sale at 53,081. That's a full 23% drop in inventory and if you have read anything I have written, you know that lowering inventory must happen before prices can stabilize. Let's not get ahead of ourselves and talk about increasing prices just yet. Let's just work towards stable because no sooner will we say stable than we will be talking about increasing prices – we are not there yet. This is still going to take a while and there is still at least one more very large shoe to drop with foreclosures entering the market in the largest numbers we've seen to date. We'll see if the banks can push them out as fast as the rumors say they will.
Second, the forward looking activity index of pending sales finally shows more pending sales than we had during the same time period (May again) of 2008 – barely - but, up it is! In May of 2008, there were 3,601 binding agreements compared with this year at 3,643 binding agreements. We'll see how this ultimately plays out as lagging contracts may change this, but, even if it doesn't hold, the idea of the slowdown slowing down should be real music to the ears of people around the city.
In fact, there are areas in the northern suburbs that appear to have reached a point where buyers have begun to see value at the new lower prices. Areas like Alpharetta, Milton, Roswell and Johns Creek have many neighborhoods and some lower price points that no longer resemble the pitiful market of just a few months ago. For example, Windward has 119 homes for sale with 26 of them under contract. Essentially 1 in 4 homes are under contract. In zip code 30022 (Alpharetta and Johns Creek), 55 of the 222 homes for sale are under contract and the same holds true in zip code 30076 (Roswell) where 39 of the 175 homes for sale are under contract. Higher price points unfortunately do not have the same outlook to report. Homes priced above $520,000 (the number which marks the point where more than 20% must be put down to eliminate the need for a jumbo loan), are still down compared to 2008. This is true whether or not we include foreclosure, new construction or some combination of the categories. Jumbo loans (loans above $417,000) are still not very affordable and lending guidelines are still very tight. A perfect example of this is the 30328 zip code (Sandy Springs outside of I-285) where there are 129 homes for sale only 7 of which are under contract. There appears to be little that can be done from the lending side to help correct this issue and the demographics of would be buyers at this price point seem comfortable to sit this out just a little longer while they can try to make sense of the market. Moving inside the perimeter with an improved location doesn't make the statistics of higher priced homes any better. Zip code 30319 (Brookhaven area) shows 248 homes for sale with only 18 homes under contract.
Where do we go from here? It's still difficult to say. There are reports of a wave, or, onslaught of foreclosures that are set to enter the market at the end of summer in higher numbers than have yet to come to market. If that happens, we could be in trouble. Myself, some of my colleagues and a few real estate attorneys we do business with all seem to believe that even if the banks try to unleash a flood of foreclosures, it's more likely to hit as a trickle each month through the end of the year as we simply don't feel banks have the organizational capabilities of pushing large numbers of homes for sale in Atlanta onto the market at the same time. Because it's unclear whether or not these foreclosures will actually hit the market at all, I'm not going to say that I think the worst is behind us. We'll need to wait and see about these foreclosures first. Looking at the numbers in the above paragraph begins to tell a tale of two markets; higher priced homes may see continued declines in prices unless the inventories drop while lower priced homes may reach a balanced market by Spring of 2010. Add this to the bustling seller's foreclosure market where we frequently see sales prices above 100% of list price and we have a very strange brew in the real estate market today. Confusion and misconceptions about this market from buyers, sellers and many agents rule the day and until we begin to come to grips with this market for what it is, it is likely to continue.
Is now the time to buy? Only you can answer that. I will add that it is probably more affordable to buy now than it will be next summer even if we see further price declines. That's because most don't believe prices will fall more than another 5%, but, interest rates are likely to rise at least 1% in the next year. That will make it cheaper to buy a home now at current rates than it would be even if prices drop up to 10% more – and it is very unlikely that prices will fall that much further. On some submarkets maybe, but most of that is now behind us.