Google Embraces Inaccuracy by Choosing Zillow
Posted by Ryan Ward on Saturday, February 16, 2013 at 9:02:29 AM
By Ryan Ward / February 16, 2013
1 Comment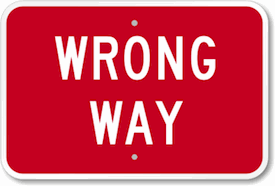 A disappointing day to hear that Google, the world's leading search engine has decided to use Zillow, one of the world's most innacurate real estate listing sites, to power its real estate search on Android mobile devices. For a company that prides itself on presenting the best and most accurate data to consumers, they've made a terrible mistake. Studies have shown that the accuracy of the information on Zillow to be genuinely inferior to that of websites powered by local MLS systems like Realtor.com and local real estate websites. Take a look at this study by WAV Group that shows just how innacurate the data on Zillow is compared to 3 real estate brokerage website. The listing data on my website right here is a far more accurate way to search for Atlanta homes for sale. We pull directly from the MLS everyday which means we have the listings first and when they sell we remove them first. Just take a look at the study above and you will see for yourself.
The technology for this new partnership isn't great, or even new. I have had it on my Atlanta Real Estate app in the iTunes App store for a year myself and I'm just one team in one market. I certainly don't have the vast resources of Zillow or Google to creat a substantive tool like they should be able to do. It simply uses your location, shows you the listings around you and provides the usual data you see on Zillow. Mine does the same thing except it doesn't have all of the inaccurate information found on Zillow. I suppose the difference is that Google is allowing Zillow to usurp it's own judgement when someone goes to Google to search for real estate.
Google is outsourcing its own real estate search results to Zillow, a company they should have researched better. Had they done so, they never would have allowed their results to be as mangled as Zillow will provide them with.
With Zillow on Android, can we expect Apple to sit around long before they come up with a way to power real estate on the iPhone? If this example is telling, we may see Apple introduce a similar product from Zillow's largest competitor, Trulia.
Advice to Apple: If you want to compete with Android here, choose Realtor.com as your partner. You will have the winning technology because your data will be better than data on an Android device.
At least take a few moments to do some research before you hand over a large part of your technology to someone else. Hopefully your recent foray into maps will have tought you a lesson. Make the best information or use someone else's if it's the best.
I can see the commercial now. A young couple pulls out their cool new Samsung Galaxy and searches and finds their dream home through Google on this Zillow partenership page. They get all excited, drive over to the house and see the moving truck and the new owners embracing in the front yard as their furniture is unloaded into the house. This is because the house sold a week ago and it still shows active on Zillow. Then you see a picture of an iPhone and Apple does it's usual. "Simple. Smart. Accurate." type of commercial. The Android folks will have to keep looking. If only they had an iPhone...
This won't be a valid commercial if Apple chooses Trulia and it also wouldn't be possible if Google chose Realtor.com to get their data...