February Marks the End of the Slow Winter Season - What Can We Expect Now?
Posted by Ryan Ward on Saturday, January 24, 2009 at 1:31:04 PM
By Ryan Ward / January 24, 2009
9 Comments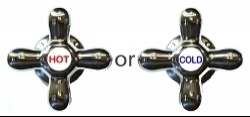 Traditionally, February in Atlanta (right after the Super Bowl) is the beginning of the end for the slow winter season in the real estate market. After 2008, most experts now at least see the light at the end of the tunnel. Prices have come down and inventories have been decreasing for the last 5 months. What this means going forward is a beginning of the end for further price declines and summer should bring back some balance to the overall real estate market in Atlanta.
Of course, this change will come slowly and it's possible for certain segments of the market to continue price declines for several more months. Most areas north of I-20 should begin to see a leveling off before many of the areas south of I-20. Some segments of the market are already nearing more "normal" levels of inventory as it relates to sales volume. For example, housing starts have come to a complete halt and inventories of existing finished new homes are dropping faster than any other segment due to the lack of new starts. At the current rate of sales, new construction will be at seller's market inventory levels by the end of the summer.
New Construction Market
What this means for you if you have been waiting for the time to buy is that it is here now. In fact, many of the best deals on new construction are already gone. There are sure to be more discounts on certain properties, but, choices are becoming more limited. The time to act in this market really is right now. For example, Gramercy Park in Alpharetta sold the first 2 homes for $730,000 and $740,000 in June and August. Today, similar floorplans are priced below those sales prices with the remaining homes listed from $639,000 to about $720,000. Basically, we have reached the point of zero sum profits and many losses for builders on this type of property. You can view homes for sale in Gramercy park here.
Foreclosure and Short Sale Market
First, you should know that this is the best place to search foreclosures and the only place to search short sales as a consumer. You can read the announcement about the short sale search here. To search short sales and foreclosures, just use our Atlanta home search and scroll towards the bottom. Check the box for short sales and/or foreclosures and you are on your way. Name and save that search and we will automatically send you all new listings that meet your criteria as soon as they are listed to help give you a leg up on getting in an early offer prior to the rest of the vultures like yourself getting an opportunity to see the house.
This is far and away the most important segment of homes in today's market. To put it in perspective, foreclosures make up about 5% of the market and 30% of the sales. Much of this is due to the media and here is where they are right; if you are diligent, there are real deals. Just a word of caution, please call us before you start looking at these properties. I'm hearing some real horror stories about people biting off more than they can chew. This foreclosure boom has created great opportunities, but, it is also creating many headaches for buyers going it alone. These sales are often quite different than a typical resale and the potential pitfalls increase dramatically with them.
So, Where is the Bottom?
The million dollar question, right? The answer is to stop thinking about it in these terms. Whether you are a buyer or a seller, the bottom is anywhere from December 31st, 2008 to Summer of 2010 depending on where and what you are buying or selling. What we can say and what we do know for sure is that Atlanta never spiked in home values, didn't fall like other markets and should return to balanced more quickly than other areas. A hyper-local look at your individual situation is the only way to know for sure. In a previous post, I gave you the year end statistics from the FMLS. They provide broad generalities that we as agents must understand to have a clue about your local market. If you are in Alpharetta, it's different than Sandy Springs, but, they are both going to be somewhat governed by the Metro market. There is no way around it.
So, if your curious, pick up the phone and call. Don't be bashful. We don't bite.