December 2008 Market Statistics from the FMLS
Posted by Ryan Ward on Friday, January 23, 2009 at 10:23:10 AM
By Ryan Ward / January 23, 2009
1 Comment
* Edit 2-5-09: This Post has Been Edited and will be Recompleted this Weekend
Home values were down 12.3%
Inventories are coming down
Heating up, but When?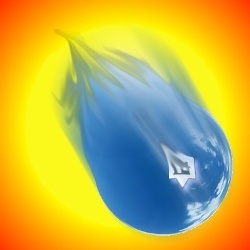 The crystal ball sees a thawing of the market, but it won't be fast and it won't be immediate. We cannot stop the downward trend in values until inventories reach numbers more inline with sales so we are on our way to balancing the market from an inventory perspective. We are not there yet, but, we are getting closer. I still think that a truly balanced market is still a year away anf that is based on the presumption that the overall economy doesn't get much worse (which it still is in Atlanta). Were are geitting close to 6 months of continuous decline in inventory, but, with the spring market approaching, we may see a rise in this number again. It will be up to us as agents to be honest with potential new clients and advise potential sellers when they should bag tthe idea of listing their home for sale for another year based on what the expectations the potential seller has for a price. Remember, prices are still dropping so new listings that won't sell due to price won't help the greater market. Ultimately, there can be no change in the market until inventories decline further. This does not meet the level of rocket science. It's quite simple - loans are only available to qualified buyers now. In other words, 30% of the people who could buy a home 2 years ago no longer qualify or if they do, it's for a significantly lower amount so our inventory levels must continue dropping to balance the inventory with the "new normal" (which is the old normal) of sales volume.
2009 will be an improvement over 2008 which means that bottom is closer rather than farther away. It should happen in the next 6-9 months, and, from a value perspective, we will not drop another 12.3%. I would estimate 5% at the most. Your mileage may vary and it will be sub-market and category dependent. For example there are not nearly as many new construction deals as there were 6 months ago so this market is approaching the bottom more quickly than the rest of the market. I spoke with a builder last week who estimates that the total amount of new contruction avaliable in Metro Atlanta is about 8 months supply and there is nothing new starting so if you want new, you better buy now. This is of course aside from the estimated 150,000 developed lots, but, there are no loans available to build and even when they start again, there will be a 6 month lag (minimum) from bild to for sale. So this is getting close to the end of the road for new home sales and that represents one of the first signs that certain segments of the inventory are beginning to dwindle.
While the crystal ball image is an exagerated statement streaking past the sun to illustrate a prediction of a heating up of the market and I do believe that most of the bad is behind us, it still means there is a little more bad ahead and it will take some time to rebound. So, if your hoping for a quick turnaround and an easier time this spring to sell, it's not going to happen. You need to continue thinking about lower prices, too much competition, incorrect buyer expectations and better marketing - which means hiring an agent who can get your home found by buyers who are looking online.