Selling
...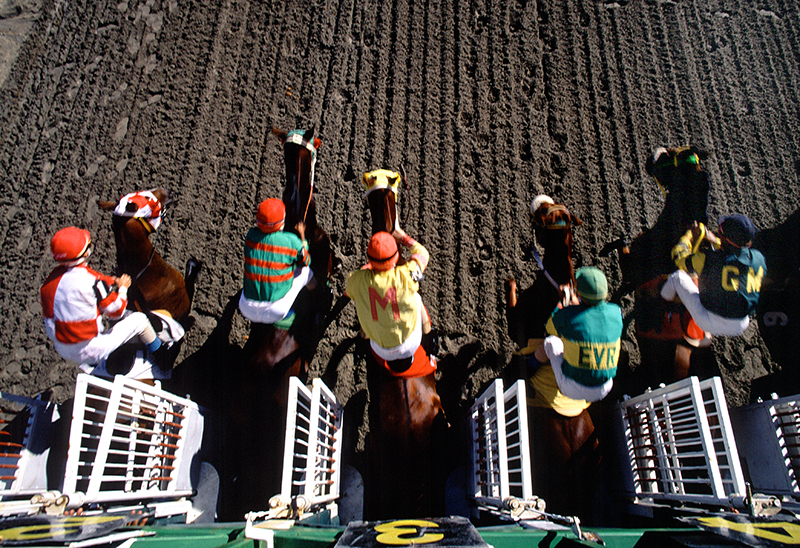 You have probably heard lots of advice about the best time of the year to put your house on the market … "Spring! Sell in the spring, it's the best time" they will say. But getting a jump on the real estate market may be your best opportunity to come up a winner when selling your home. Here are just a few of the ways listing your home in January and February can benefit you in the home selling race.
Inventory is Low
The holidays did little to slow down the robust real estate market and we find ourselves still deep into a Seller's Market. What that means is inventory is low and there are not enough homes to meet the demand of the buyers in the current market. This is the case both nationally and locally. According to realtor.com, on a national level, active listings are down a staggering 11% when compared to 2015.* Here in Atlanta, intense demand is resulting in a 12.1% reduction of listings compared to this time last year.
So who remembers their Economics 101 class? Bueller? Bueller? When demand is high and the inventory is low, it is the BEST TIME TO SELL! As long as you follow the professional and knowledgeable advice of your carefully selected listing agent, you will likely be able to get more for your home and sell quickly.
As we head in to the spring months, inventory will inevitably increase. Your home will have more competition, you will have to work extra hard to get the attention of the buyers out shopping. That may mean pricing lower than the house for sale around the corner, making extra updates to your home, and dealing with fickle buyers. Be the star of the show by listing your house in January or February reap the rewards!
Serious Buyers
People who are house...
From Our Blog
Posts By Category
All Categories
Alpharetta

(2)
Announcements

(3)
Atlanta

(11)
Buying

(5)
Home Improvement

(1)
Industry

(1)
iPad

(2)
Lifestyle

(9)
Luxury

(1)
Main

(1)
Milton

(1)
Opinion

(1)
Real Estate Market

(30)
Real Estate Training

(2)
Roswell

(5)
Selling

(2)
Posts By Month
July, 2023

(2)
June, 2023

(2)
May, 2023

(4)
August, 2022

(1)
June, 2022

(1)
May, 2021

(1)
March, 2021

(1)
February, 2021

(3)
January, 2021

(3)
December, 2020

(1)
October, 2020

(1)
July, 2020

(2)
June, 2020

(1)
May, 2020

(1)
April, 2020

(2)
March, 2020

(2)
October, 2019

(1)
June, 2019

(1)
May, 2019

(1)
February, 2019

(2)
December, 2018

(1)
October, 2018

(1)
July, 2017

(1)
May, 2017

(2)
March, 2017

(1)
February, 2017

(1)
January, 2017

(1)
December, 2016

(1)
November, 2016

(1)
August, 2016

(1)
July, 2016

(1)
June, 2016

(1)
May, 2016

(1)
March, 2016

(1)
March, 2014

(1)
November, 2013

(1)
October, 2013

(2)
August, 2013

(1)
March, 2013

(1)
March, 2012

(1)
November, 2011

(1)
October, 2011

(1)
September, 2011

(1)
March, 2011

(2)
February, 2011

(1)
June, 2010

(1)
March, 2010

(1)
February, 2010

(1)
January, 2010

(2)
December, 2009

(1)
September, 2009

(1)
July, 2009

(1)
March, 2009

(1)
February, 2009

(2)
January, 2009

(3)
December, 2008

(2)
Grab Our RSS Feed