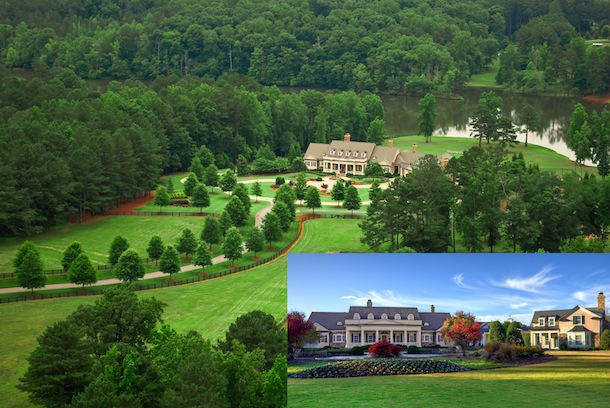 Luxury homes in Atlanta are available in all of the most sought after areas, but the highest concentration of luxury homes (homes for sale over $1,000,000) are found in Buckhead, Sandy Springs and the areas north of the Chattahoochee River on the east or west side of GA 400. It stands to reason that the closer you get to the city, the higher the concentration of luxury homes will be, but Buckhead and other intown areas do not hold exclusive rights to all of the finest homes available and there are many reasons you might want to look to Sandy Springs, Alpharetta or MIlton (to name a few) if you are in the market for a luxury home. Other areas of note might be Sugarloaf in Gwinnett or Virginia Highland, Ansley Park and Decatur, but those areas are small and therefore not part of this market update.
Buckhead the Bright Spot in the Down Market
Sales and availability of luxury homes in Buckhead have rebounded faster than other areas of the market. Here are the numbers for the numbers through November:
228 active listings
27 under contract
10.5% of listings are under contract
20 sales over $3,000,000
That's pretty good for what is supposed to be a soft market especially when compared to the other areas.
Sandy Springs
Sandy Springs begins where Buckhead ends on the north side of Chastain Park and runs outside of the perimeter essentially to the river, but the highest concentration of high end homes are inside of the perimeter. Here are the numbers:
80 active listings
10 under contract
12.% under contract
No sales over $3,000,000
Here we see that the percentage of listings under contract is higher than anywhere else including Buckhead, but there are no sales...