While moving into a smaller more comfortable home might be the right decision, downsizing can be challenging, but it doesn't have to be! Join us, at Vickery Rose in Roswell to learn simple steps to sell your home and how to simplify the process.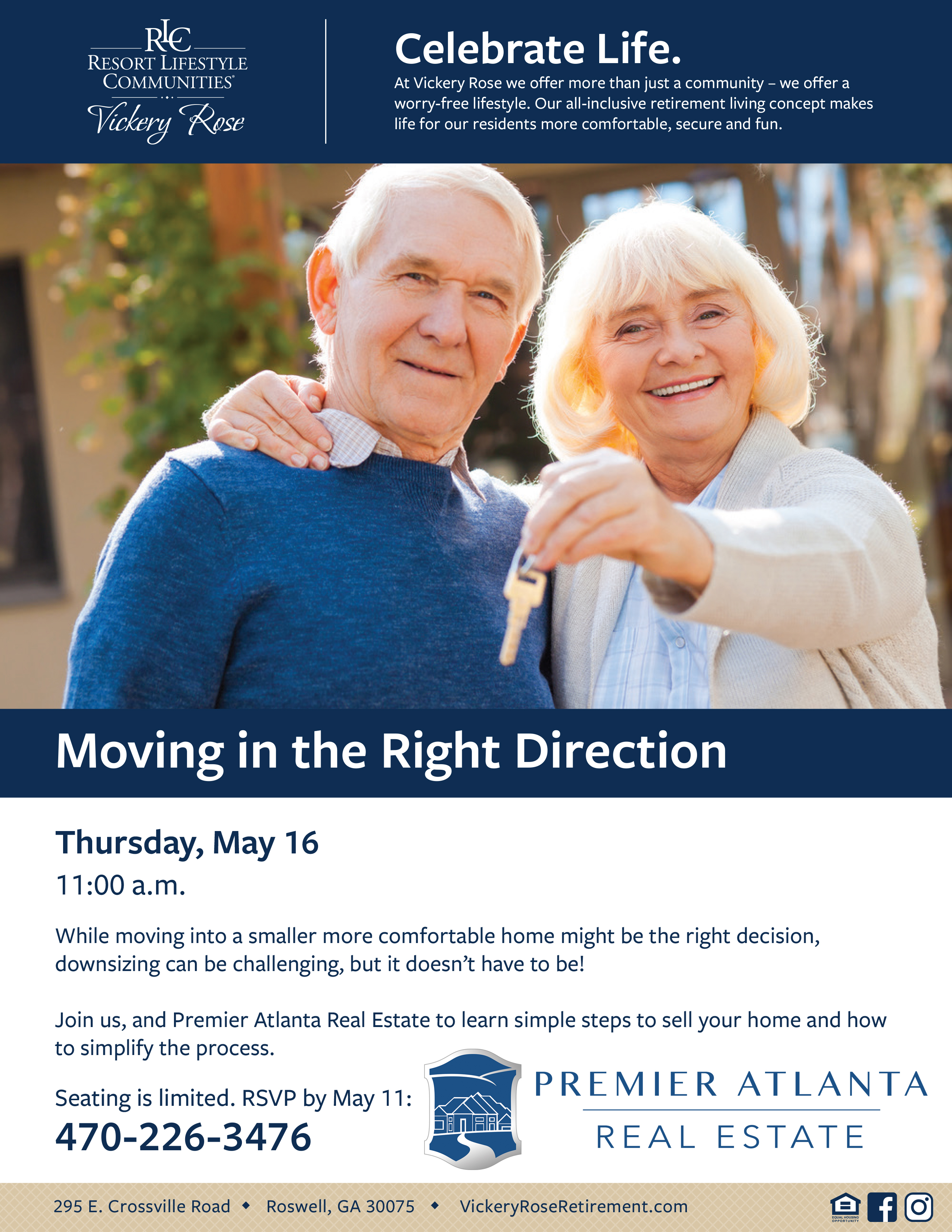 Please Fill Out The Form For More Information
Vickery Rose is located at 295 Crossville Rd, Roswell, GA 30075. We look forward to answering your questions!
...