Atlanta Real Estate Market, May 2020
Posted by Ryan Ward on Thursday, June 4, 2020 at 10:12 AM
By Ryan Ward / June 4, 2020
Comment
Video Transcript Below:
The month of May has provided us with deeper insights into the Atlanta real estate market as we rebound from COVID-19. I believe this information is useful enough to now make sound predictions for the rest of the year.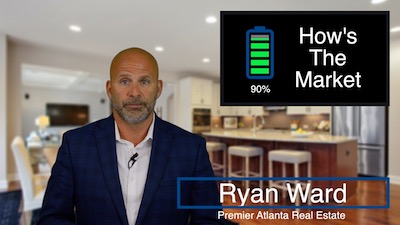 We talk to a lot of consumers about real estate and the question is no different now than any other time, we just hear it a lot more now, and that is...how's the market???
So let's take a minute and see if we can answer a few quick questions because it seems many people are wondering and need this information to help make more informed decisions about the Atlanta real estate market:
1. How's the market?
2. Are prices going down?
3. Are we going to see more foreclosures and short sales?
The Market
Let's start with the market...first, inventory levels tell us it's a seller's market so it's an excellent time to sell! With interest rates this low, it's also an amazing opportunity to take advantage of inexpensive financing and buy a home with your increased buying power. So really, it's an opportunity for buyers and sellers.
Prices
Prices - will they go down? The short answer is no, they are actually still rising because fundamentally, it's determined by supply and demand. According to the latest Chartmasters report with data from FMLS, the median price of a home is 5.5% higher than last May. If supply shifts and we drift into a buyers market, it will likely happen first in the condo market and the median price for condos is even higher at 6.8% more than last year!
Foreclosures and Short Sales
Are we going to see more foreclosures and short sales? It does not look like that will happen. Equity positions for most homeowners will allow them to sell instead of walking away or having the need to sell short. Housingwire, Curbed, and Keeping Current Matters have great articles on why it won't happen. I'll have links to them on my website.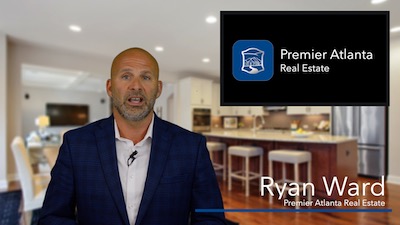 Listen, when it comes to real estate, I urge you to forget the hype you see on the news or hear through the grapevine. Real estate is likely to be the largest investment you make. You should only get your advice from an expert in the real estate market. So call me, or call the best agent you personally know and ask them to give you the market update you need, for any upcoming real estate decision you plan to make. It's too important to handle any other way.
Thanks for watching and/or reading. Please let me know if you have any questions about the Atlanta real estate market!