$15,000 Tax Credit Out, Housing Crisis Largely Ignored in Stimulus
Posted by Ryan Ward on Thursday, February 12, 2009 at 7:44:44 AM
By Ryan Ward / February 12, 2009
12 Comments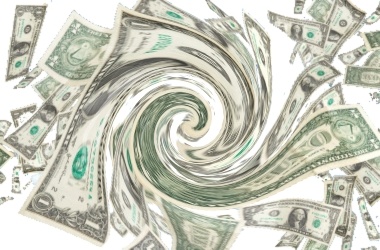 Now that the stimulus bill has passed the committees and is set to be signed by Obama as early as Monday, any hope that the bill would include help for the industry with the biggest problem and is the biggest reason we are in a recession is all but gone. While it could be argued that the $15,000 tax credit was not the right prescription, it would have sent a message that the problem was being addressed.
Bloomberg reports this morning that the bill weighs in at $789 Billion dollars and that instead of a $15,000 credit, there will be a $500 addition to the $7,500 tax LOAN already in place. Like most things in the behemoth, little details can be found. We could hope that they would remove the LOAN portion of the bill with all this money being thrown around, but, I suppose there is no real reason to address the core of the recession - the housing market. Why would we expect that congress would do that when they have so much money available to spend on pet projects? 4 Million dollars for tennis courts, 2 million for lights in Vega, 15 million for a sports park project that will create 15 jobs. Yes, that's $1,000,000 a job. Maybe I'm in the wrong business.
So my questions are these: Since the entire real estate industry in a primary and secondary way makes up approximately 20% of the total GDP, why is the housing crisis, which is the root cause of the recession largely being ignored in the stimulus? Should we be outraged? Do you think that the money is being spent wisely? Do you believe this stimulus bill will help you and your family?