Best Real Estate Brokerage to Join in Atlanta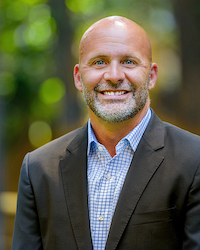 What are the top real estate brokerages to join in Atlanta? Are you an agent researching which is the best type of real estate brokerage for you to join here in Atlanta? The number of brokerages you get to choose from here in Atlanta is very large and the choices can leave you overwhelmed. Atlanta is one of the top 20 largest cities by population in the country and that means there are as many choices for you as there are anywhere else in the United States! Therefore, you might imagine that the services and costs each brokerage offer to their agents vary widely and can make it difficult to choose the right company for yourself. Before you decide on the right brokerage for you to join, there are a number of factors to consider. For some agents, the main factor is the commission paid to the broker, others may find training and support to be most important and others still may be looking at their brokerage for leads and new business. Something else to consider is whether you want a real, in-person environment or you have no desire to be part of an in-person office and a virtual environment is something you feel you can succeed in. It's a personal choice and certainly worth contemplating before you make your decision.
Three Types of Brokerage Models
Essentially, there are three different brokerage models for you to choose from. You can choose from a low-cost option which is often known as a "100% commission" structure (no, it is not 100% commission to you), a percentage-based model which keeps a percentage of each closing for the broker, and a "commission+cap-based" model similar to a commission-based model but has a cap on the maximum amount of commissions the broker will keep in a year. There are similarities between the percentage-based and commission+cap-based models as each one of these models has a core underlying belief that the broker and brokerage should be investing in their agents and some of the money they collect is used for this purpose. On the other hand, a "100% commission" brokerage may provide tools for the agent but offers little to no true one-on-one support because their fee-based model doesn't allow for them to invest enough in people or time to help you grow your business the way the other models can. Ask yourself if you really think it's possible for a brokerage that collects the least amount of money the ability to truly invest in the agents and technologies like commission-based and commission+cap-based models can provide. The differences between commission-based and commission+cap-based vary in more subtle ways. For example, commission-based may provide the agent with extensive marketing suites as part of their plan and a commission+cap-based may offer the services a la carte so an agent has more control over some of their marketing dollars and where they are spent.
The model that is right for you is going to depend on what you feel is important for your personal business, the level of your production, how much you think the brand matters, what you feel you need from your brokerage and from your broker, and how much you think is fair to pay to get what the brokerage is offering you. There is not now and never will be one right answer. Interview with a few brokerages and you will see this for yourself and it will be quite evident.
Premier Atlanta Real Estate Brokerage Model
At Premier Atlanta Real Estate, we believe strongly that agents at all levels of production benefit most from the commission+cap-based model. We believe that the brokerage should invest directly in the success of all of their agents and that requires some commission kept at the brokerage level. Technology changes everything continually and to some degree, these changes have allowed a brokerage to take less than in the past and still provide a high level of value to the agents. We offer a la carte services for marketing and guidance and can advise you on best practices but allow you, the agent to decide how best to allocate your marketing dollars. To us, this seems like the best solution because it puts the decisions back in the hands of the agents
Best Brokerage For A Real Estate Team In Atlanta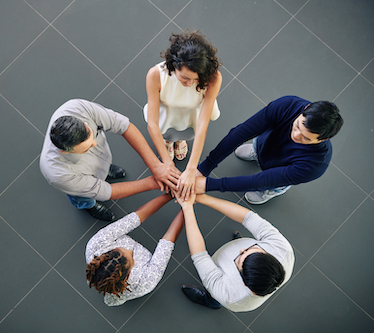 Every brokerage has rules for how they help teams and you may find one brokerage better suited to your success than another. If you want to start a team, your brokerage should have experience with teams so they are better able to help you start your own team. If you have a team, your team branding and marketing are already integrated with all that you do to generate business and are essential to growth and building a more recognizable brand. Some brokerages are more flexible than others with how they let you brand the team. Many brokerages have tools ready-built for teams and can provide you with the best solutions available to improve your team.
Teams At Premier Atlanta Real Estate
Premier Atlanta Real Estate, the brokerage, was actually formed out of a successful and very experienced team and we have the tools and know-how to help forge new teams and improve existing ones. We recognize the importance of team branding and are flexible about how it is implemented provided it falls within the Georgia Real Estate Commission Guidelines.
Training
Premier Atlanta Real Estate has a physical location to meet in person and offers our training virtually as well in our private Facebook group and intranet.
New agents and seasoned professionals understand that training leads to more productivity and better service to clients. There are also continuing education requirements that must be met to maintain licensure. Different agents with different experience levels will look for different classes and brokerages typically tailor the class offerings to the agents they currently have at their office or at the agents they would like to join their office. Some brokerages are known for their training for new agents as they enter the real estate space while others focus more on higher-level education.
Training at Premier Atlanta Real Estate
At Premier Atlanta Real Estate, we primarily focus on training topics that are relevant to the current state of the real estate market and topics that we need to be prepared for that are on the horizon so that we are in a position to be successful in the future. We offer in-person classes that can also be viewed live in our private mastermind group as well as at any time later in our office intranet.
Free Continuing Education
Through our partnership with Barney Fletcher, we are able to provide a number of free continuing education classes for our agents.
We also teach a cram course for Barney Fletcher for the Georgia real estate license exam so our instruction is trusted by one of the premier real estate licensing schools in the state.
In-Person Brick & Mortar vs Virtual Office
The next major difference between brokerage models is whether it is a real, in-person company or if everything is virtual. Most in-person brokerages still offer virtual training and virtual meetings but believe that real estate is at its core a personal business and there are intrinsic qualities about real, in-person interactions that can't be mimicked equally in a virtual way. For example, you can't virtually create the meaning of a handshake and eye-to-eye agreement or of reading body language properly and simply making a genuine connection between people. Training is another area where you should consider what is important to you. There are more distractions in the virtual world that make it difficult to concentrate and you can't have nearly as effective of a dialogue virtually as you can in person. On the other hand, it's easy to join in on virtual training. Something else to keep in mind is that in-person brokerages generally also feel that virtual education can be used as well and most offer it when it's not possible to be in-person. It's just that there is still the belief that in-person learning is more effective.
Premier Atlanta Real Estate Has A Real Office
There are certainly pros and cons to both models. At Premier Atlanta Real Estate, we believe that in-person is best whenever possible and we offer everything we do in-person virtually as well because sometimes, it's just not possible to meet in-person. We feel that the correct answer is to allow yourself an opportunity for in-person meetings and training even if it's not something you will use every day as we provide here at Premier Atlanta Real Estate.
Local Independent Brokerage Vs National/International Brokerage
We are a local and independent boutique brokerage created by agents, for agents.
Real estate is local. We've all heard that. The most important 3 things about real estate are location, location and location! What about your real estate office? Is there a difference between a local independent brokerage and a big national brand? Can one help you generate more business than the other?
The biggest advantages you are likely to hear about as positive attributes for large brands are that they have the resources to provide the best technology and that they are more well known by consumers and that will help you get more business.
At Premier Atlanta Real Estate, we disagree and our experience shows neither of these points to be accurate or true! In the real world, it turns out that large companies are slow to change with the real estate market and they are forced to use technologies that work for the lowest common denominator so all can use them rather than being able to be nimble, able to change with the markets and provide the best technologies as they develop. They can't adapt to change and improve as rapidly as smaller companies can. As to whether a large "well-known" brand can help you get business, we don't think so and it definitely was not the experience we had when we were at a large, well-known brand! Consumers overwhelmingly choose the agent they trust and the brand can bolster the perception of the quality of service the agent provides a consumer. Unless your local brand is called Low Service Realty or We Don't Care About The Consumer Realty, you will find no drop-off in business and should in fact be able to leverage the local service and knowledge angle as a benefit to gain you more business! A brand like "Premier Atlanta Real Estate" can only help you get more business and instill confidence in consumers for you.
Location of Brokerage Office
Ask yourself - "Will I go into the office?" and "Will I attend in-person meetings and training?" Be honest about this. Most agents will say "I'm not sure" and choose a brokerage that at least offers them an opportunity to be in person. If you are looking to join a local, in-person brokerage, it's very important that you look for a brokerage that has an office close enough to you that you will actually go to.
The Premier Atlanta Real Estate office address is 11500 Atlantis Place, Suite A5 Alpharetta, GA 30022. It is located off North Point Parkway near Exit 9, Haynes Bridge Road. If you enjoy in-office meetings, training and networking, we offer easy access for anyone that lives along the 400 corridor or anyone feels they could benefit from joining us!
Full Time vs Part Time vs New
If you are a full-time agent, it's likely you understand that the commission paid to the brokerage is only one part of the decision. You will weigh the commission cost against what you perceive the brokerage will provide and you will make your decision less on the actual dollars paid to the brokerage and more on whether you think it will net you more money and keep you happier than at your current brokerage. If you are part-time or new, it can often feel like a brokerage is keeping too much of the commission and this is why many new or part-time agents find themselves at "100% commission" brokerages.
Something to consider is that newer and part-time agents generally need training and mentoring to be successful enough to make real estate a full-time career. Every brokerage claims to have great training and great technology. Many will also tell you they have mentorship programs to help as well. A "100% brokerage" gets paid fees by you and it doesn't matter if you are successful or not, they still get paid. Brokerages that are either commission-based or commission+cap-based, need you to be successful if they are to be successful. Which one of these models do you think is going to help you sell more houses? Which one of these models is likely to net you more money in your pocket even after you pay into the brokerage?
Also, consider that successful agents tend to want to be in an environment around other successful agents. If you want to be a successful agent, perhaps it's a good idea to look at the decisions being made by other successful agents and make those same decisions too once you understand why they make them!
As we've said earlier, there is no one right answer and we all get to make our own choices based on what we perceive to be most important. Premier Atlanta Real Estate Atlanta Real Estate is a commission+cap-based brokerage. We believe this is the best model for most agents and teams.
Which Brokerage Should You Join?
What's important to you? Low fees, training, education? Does the broker invest in you and your goals and help you achieve them? Each of us has our own set of reasons that make some qualities more important than others. If what we offer here at Premier Atlanta Real Estate sounds like something you would be interested in learning more about, we invite you to contact us and set up a confidential appointment with us to learn more!
About Premier Atlanta Real Estate
Premier Atlanta Real Estate is a local, independent boutique real estate brokerage with a mission to deliver the Premier Real Estate Experience to our clients.
Vision: Keep real estate local by combining the benefits of big tech with the irreplaceable qualities only available through local, highly trained real estate professionals committed to serving their clients.
Explore More About Careers With Premier Atlanta Real Estate