Premier Atlanta - Preferred Mortgage Team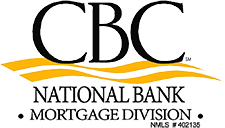 Get prequalified for a home loan or find out if refinancing your home may be right for you with a local Atlanta mortgage banker. Working with a local, mortgage banker can provide you with great rates, but most importantly, you will receive a level of service that you can only experience by working with someone local.
We have partnered with CBC National Bank and Jim Heitzer as our preferred lender because their knowledge of loan options for you and their level of customer service are second to none.
Options
With years of working with different lenders, our agents have learned that not all lenders are created equally. We have never worked with a lender that can offer as many options for more buyers than CBC. In addition to traditional conforming loans, CBC has many portfolio loan products that can help when other lenders can't.
Get My Prequalification Letter

To submit a strong offer to a seller, you will need to provide them with an offer and a prequalification letter. You must get prequalified to get your letter and we will get you on your way to your new home.
Mortgage Information
In today's market of ever changing lending and mortgage programs, you need a professional who will listen to your needs and help you find the right loan. Our partners at CBC National Bank can help you by explaining the available options and providing you with the information you need for your situation.
Refinance Your Loan
Rates are still at historic all-time lows. Let us help you find out if refinancing your current loan makes good financial sense. You may benefit from a unique program or a portfolio loan that you just can't get from a large banking institution. CBC can offer you low or no closing cost options and very fast closing times.
Loan Options to Meet Your Needs
You may want a loan with low closing costs or you may want the lowest rate possible. Every situation is unique and very personal. You also want a stress free experience without a hard sales pitch. CBC will exceed your expectations in every facet of the Mortgage process with you. 
Start My Loan Application Now

CBC National Bank - Jim Heitzer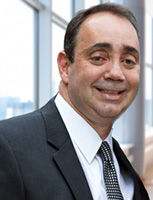 Always expect the unexpected. With over 15 years of home lending experience, Jim Heitzer has built his career on the premise of delivering sound judgment and advice to his clients based on their most important financial asset - their home.
Prior to his mortgage career Jim was a successful stockbroker and money manager on Wall Street, specializing in foreign securities, currencies and bonds. During his tenure he also advised many foreign companies in facilitating them being listed and traded in the United States.
When Jim is not working he enjoys time with his wife Angie and their 6 children (a modern day Brady Bunch without Alice the Maid). He also enjoys long distance running, motocross and hockey.
Jim is an active volunteer for "Team Hope", a division of The Center for Missing and Exploited Children, assisting families in need of support and guidance while trying to find a missing child.
Call Jim on his cell phone 678.907.0001 to get prequalified today!
Contact Jim at CBC Today
Direct: 678-907-0001
Fax: 678-412-1020
Send Mail
Equal Housing Lender. CBC National Bank,
3030 Royal Blvd South · Alpharetta, Georgia 30022
. NMLS# 234261