Alpharetta Real Estate - Alpharetta Homes For Sale
Find homes for sale in Alpharetta right here. Alpharetta offers residents the lifestyle you expect in a large city such as upscale shopping and dining in places like Avalon, Downtown Alpharetta, and the North Point Mall area combined with excellent schools and low crime statistics typically found in the suburbs. Read more...
Alpharetta Homes For Sale
August 19, 2019
Listings identified with the FMLS IDX logo come from FMLS and are held by brokerage firms other than the owner of this website and the listing brokerage is identified in any listing details. Information is deemed reliable but is not guaranteed. If you believe any FMLS listing contains material that infringes your copyrighted work, please
click here
to review our DMCA policy and learn how to submit a takedown request. © 2019 First Multiple Listing Service, Inc.
Listing information last updated on Monday, August 19, 2019 at 4:22 AM.
Alpharetta Homes for Sale by Price
Alpharetta Homes for Sale by Price
Alpharetta Homes for Sale
All Alpharetta homes for sale listed in our listing service can be found right here. Our website allows you to search for Alpharetta homes for sale by neighborhood, subdivision, school, map, zip codes 30022, 30004 and 30005 as well as price, basement, pool, and much more. Alpharetta neighborhoods such as Windward and Glenn Abbey are extremely sought after, but newer areas such as the Downtown area and Avalon have become extremely popular and offer a lifestyle with shopping and dining that used to only be found closer to Atlanta.
Search Alpharetta Home for Sale by Neighborhood
Homes for sale in Alpharetta will have different market prices even for the same house based on location within the city. For example, homes for sale in Alpharetta near the downtown area are more expensive than areas that border Johns Creek even if the house itself is exactly the same. Searching homes for sale in Alpharetta by neighborhood can help you stay in the location most important to you.
View Homes for Sale in Alpharetta Neighborhoods
Research Sold Homes in Alpharetta
Want to see what homes are selling for in Alpharetta? Now you can see them all right here. Start your research on your own and contact us when it's time to sell. View sold homes in Alpharetta here
---
More About Alpharetta
Alpharetta is a northern city/suburb of Atlanta located in Fulton County. What sets Alpharetta apart from most suburbs is the very strong local economy and long-term vision for smart growth. As a result of a smart vision, Alpharetta is now one of the major employment centers in Atlanta. In addition, Alpharetta has a responsible local government and the diversity of homes available with options ranging from country clubs, golf communities, luxury homes, swim/tennis communities and new construction offer something for people with varying tastes in homes. Alpharetta also has a number of first-time home buyer neighborhoods that remain affordable and offer the same excellent schools and lifestyle as more expensive neighborhoods. Alpharetta is also a technology hub in Atlanta with more with over 900 technology companies and growing. Alpharetta has a technology committee to help plan and grow this area of economic strength even further. It's not just jobs that make Alpharetta one of the best places to call home - there is a lot to do here.
AmerisBank Amphitheater (Formerly known as Verizon)
The 12,000 seat Ameris Bank Amphitheater in Alpharetta is host to some of the most popular bands in the country and has a summer concert series that is sure to have something for everyone
Avalon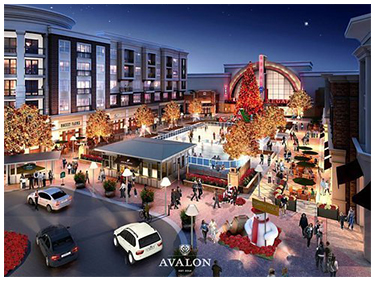 Avalon is the premier shopping area in Alpharetta and is built as a Live, Work, Play community with shopping, dining, one of the best movie theaters you could ever see. There are residential homes, townhomes and apartments so there is something for everyone. In the summer just in front of the Regal Cinemas is a quad that transforms in the winter into Avalon on Ice - a Rockefeller inspired ice skating ring that really brings on the Christmas spirit. Thinking about living in Avalon? View all of the homes for sale in Avalon in Alpharetta here.
Downtown Alpharetta
Downtown has undergone an inspired transformation over the last few years and has grown into a place to spend your weekends. During the summer on Thursday nights you can venture out to Food Truck Thursday or the Taste of Alpharetta and on the weekends, you can stroll through the farmers market or an Arts festival. To cool off you can stroll over to Four Fat Cows for some of the best ice cream you could ever have or step into Mittie's for some tea. As far as dining, Downtown Alpharetta has numerous options to suit your tastes. If you are in the mood for barbecue head into Smokejack. Want something a little more upscale? Try Salt or South Main Kitchen. Whatever you are in the mood for you can find in Downtown Alpharetta. View Downtown Alpharetta homes for sale here.
Thompson Street, the road connecting Downtown Alpharetta to Avalon is soon to be developed into what looks to be a mixed use of residential and business that will make a walkable connection between the two. Just as the development in downtown Alpharetta continues upward, so does the real estate market in the surrounding area.
Things to do in Alpharetta
Just because Alpharetta is a suburb doesn't mean there are plenty of activities for everyone. In the summer, Food Truck Alley every Thursday from 5:00 to 9:00 is an opportunity to walk the downtown area and enjoy some great food. Check out the Facebook page for more information. The Farmer's Market on Saturday morning from April through October is another fun activity and the vendors usually have more than just vegetables and fruit. There really are some delicious choices. You can also take in a concert at AmerisBank Amphitheater or go to the Alpharetta Arts Streetfest or any of the many other activities Alpharetta puts on in the Downtown Alpharetta District.
Want to skip downtown? Try Avalon. Regal built an amazing movie theater, the dining choices are fantastic and the shopping is a step above what you find in a mall with more exclusive stores to choose from
Alpharetta Homes for Sale - East of Georgia 400
Georgia 400 splits Alpharetta into different sections the same way that it does for the city of Roswell. The feel of the area on either side of the highway is definitely different and you may prefer one over the other. The east side of Alpharetta looks and feels more like Johns Creek but closer to the interstate with most homes located in larger planned subdivisions. All of the adjacent areas in Cumming, Johns Creek and Roswell are a similar home density so everything on this side of the highway feels connected to each other. Search all homes for sale in Alpharetta east of Georgia 400 here.
Alpharetta Homes for Sale - West of Georgia 400
The west side of Alpharetta is where Avalon, Downtown and the Verizon Amphitheater are located. As you travel west from Georgia 400, the feel of Alpharetta changes somewhat and has a slightly lower density. The west side of Alpharetta near Avalon and downtown is a particular strong real estate market. As Alpharetta finishes the build-out of Downtown this particular section looks to be the strongest and most desirable section of the city. In and around downtown there are brand new lofts, townhomes, older neighborhoods and new construction and the variety of housing styles gives the area a great vibe.
If you are looking for some hot properties, the downtown area is where to find them! Homes in and around Avalon and Downtown Alpharetta are selling extremely quickly and prices are rising much faster than the surrounding areas. Townhomes and lofts are selling faster than they can build them and many of the other, older neighborhoods with ranch homes and large lots are starting to be renovated and prices are going up!
Business in Alpharetta
Alpharetta is home to many national and international companies such as Sun Microsystems, Microsoft, Lucent, AT&T, IBM, Nortel, Verizon, ChoicePoint, Siemens, E*Trade, Bellsouth, Hewlett-Packard, Rubbermaid, Alltel and Info Global Solutions. Alpharetta is one of the best places in the country for technology focused businesses as can be seen from this list of companies. Alpharetta's location in the foothills of the Appalachian Mountains, along with tremendous business growth, and a location 30 miles from the busiest airport in the world, Hartsfield-Jackson, makes Real Estate in Alpharetta a great investment.
What is and What isn't Alpharetta
Before 2006, the cities of Johns Creek and Milton were just part of unincorporated Fulton County and everyone thought/spoke of those areas as Alpharetta just because it was easier since it was the closest city. Even though the areas to the east and west are now official cities, many people still think of and use "Alpharetta" to describe the entire area north of the city of Roswell. For that reason, many real estate agents with homes for sale in Johns Creek and Milton still list their properties in Alpharetta. The area to the east of Alpharetta in Fulton County is the city of Johns Creek and the area to the west of Alpharetta is the city of Milton so when searching homes for sale, make sure you are looking in all the right places to find all of the homes you may be interested in buying.
Why Buy a Home in Alpharetta?
Metro Atlanta is a very large area with a number of sought after locations for you to consider when buying your home. The factors used to determine where anyone decides to live obviously vary from person to person and family to family. Here are some reasons you should consider looking at homes for sale in Alpharetta for your next home.
Location: Alpharetta is about 25-30 miles from Downtown Atlanta and most people we work with say that moving further away would make for a commute to the Midtown area too far. So, Alpharetta falls within the area most find to be a reasonable commute to all of the major work areas in Atlanta.
Lifestyle: Alpharetta affords homeowners a complete city experience without the prices associated with Intown living. There is exceptional dining in numerous areas, the newest and best concert venue is in Alpharetta at the Verizon Wireless Amphitheater and shopping is already fantastic, but with Avalon opening in 2014, the shopping available will be second to none compared to anywhere else in Atlanta.
Value: When you compare the size of house and land available in the homes for sale in Alpharetta to those that have comparable lifestyles, the homes in Alpharetta will compare favorably to what you will find for the same price in areas such as East Cobb, Sandy Springs, Buckhead, Dunwoody or Decatur.
Schools: Alpharetta is part of the Fulton County school system which does not include schools in the city of Atlanta, but does include all of the other areas in Fulton County. The schools in Alpharetta are very sought after because of their high test scores, high college entrance and college graduation levels. Homes for sale in Alpharetta withstood the recent downturn in the overall real estate market very well.
Demographics: According to the U. S. Census, median household income is over $92,000 per year which is almost twice as high as Georgia which is about $49,000. Persons below poverty in Alpharetta is about 3.2% compared to 16.5% in Georgia. The percentage of bachelor's degree or higher is 62.7% compared to 27.5% for Georgia and the retail sales per person are more than 3 times the Georgia average making this a great place to operate a business.
House Values: Because of the demographics, the schools, the value, the location and the lifestyle, the value of homes for sale in Alpharetta has been as stable as anywhere in Atlanta. There were fewer distressed properties in the recent downturn due in large part to the demographics and that helped to hold prices from falling as far as they did in other areas.
Why Move to Alpharetta
Alpharetta is one of Atlanta's fastest growing suburbs with an estimated population in 2014 of over 80,000 residents. The growth and direction Alpharetta is moving in provides a unique blend of small town feel from the past with the present direction of growth and sustainable lifestyles people are looking for. Historic Downtown Alpharetta has changed dramatically in the past few years with numerous restaurants and shops moving in with many more on their way, a farmers market on the weekends, food trucks, art festivals and the Taste of Alpharetta brings together all of the areas best restaurants to sample from some of the finest foods in Atlanta. The Historic Downtown area will soon be connected to Avalon through Thompson St with what looks to be a residential/retail mixed-use plan.
Alpharetta is also the "Technology City of the South" with over 900 technology companies in the greater Alpharetta area and they have helped make the local economy as strong as any other city in the area.
Alpharetta Homes for Sale by Schools
Many people choose to live in Alpharetta because of the school system. Virtually all of the schools in the City of Alpharetta and the surrounding cities receive very high ratings from the school rating websites and high test scores. If you are considering this area because of the schools, be sure to research the schools for yourself before buying. You can search for homes by school district below.
Alpharetta Elementary Schools
Alpharetta Real Estate Agent - 770-604-1860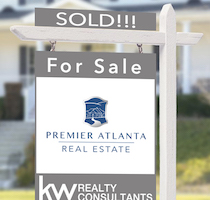 Alpharetta is a very competitive real estate market. When you choose a real estate agent for the job to sell your home in Alpharetta, ensure your agent is knowledgeable about the area, has a clearly defined marketing plan, a proven track record of home sales in Alpharetta and understands the local real estate market. An Alpharetta real estate agent in today's market will be able to effectively use the internet and social media, host impressive open houses, provide you with professional photography, ensure your home is staged well and consult you on proper pricing to sell your home for the most money in the least amount of time. Contact us to learn more about how your home can benefit from a combination of traditional and powerful internet marketing to place your home for sale in front of a much larger audience of potential buyers. No obligation - contact us now to learn more.
Alpharetta Relocation Resources
If you are new to Alpharetta, welcome! If you are a current resident, the list below reflects service providers and resources for you as a homeowner with contact information for your convenience. If you have any questions, suggestions or need information that you do not see below, please feel free to call us at 404.630.3187 or fill out the contact form at the bottom of the page.
Fulton County Government - (404) 730-4000
Contains relevant county information.
Post Office Locations
Alpharetta main - 2400 Old Milton Pkwy - (770) 442-3893
Webb Bridge Rd - 4575 Webb Bridge Rd. - (770) 569-9818
CITY OF ALPHARETTA - (678) 297-6000 or 24-Hour (678) 297-6015
Information on Services and Programs
General info: Ext. 5000
Fire Department: Ext. 5300
Elected Officials: Ext. 5050
Police Department: Ext. 5350
Parks and Recreation: Ext. 5400
Power Companies
Georgia Power - (888) 660-5890
Sawnee EMC - (770) 887-2363
Cobb EMC - (770) 887-2363
Natural Gas
Atlanta Gas & Light - (770) 994-1946
Sawnee EMC- (770) 887-2363
Georgia Natural Gas - (888) 342-5434
Telephone
Bellsouth - (404) 780-2355
Water
Fulton County - (404) 612-6830
Sanitation
To initiate or discontinue service: (678) 297-6060
History of Alpharetta, Georgia
Alpharetta began its life as a small campsite named New Prospect Camp Ground where merchants and farmers came together to exchange goods. In 1858 the city of Alpharetta was chartered and named from 2 Greek words "alpha" and "retta", meaning first town. In the early years, growth in Alpharetta was slow as there was no railroad by which to transport goods. During the Great Depression the county of Milton, where the city of Alpharetta was located, fell upon hard times and merged into Fulton County. Today, Alpharetta, Georgia is one of the fasted growing cities in the southeast. Back to top...
Join The Group of Happy Clients!
We have bought and sold six houses with Ryan at Premier Atlanta and had a great experience every time. They knew what we wanted in a home and had a contract on our house in less than 24 hours. I would not use anyone else.
Chris & Anne
Connie was great. She stuck with us through many ups and downs of the buying process, staying professional and finally helping us close on a wonderful home.
Latisha Gray
I've bought and sold several houses in three states, and I can say unequivocally that Connie is more knowledgable than any other realtor I have encountered. She understands the market, she has facts and figures at the ready, she attends promptly to every detail, she listens to what her clients want, and she is a strong negotiator. Connie is a consummate professional. And besides all that, I enjoyed spending time with her - she is a delight. I cannot recommend her highly enough.
Millie
Working with Connie was excellent. She is a wonderful person to work with. She is very good in understanding your needs and find the exact match. Not only this, she tries to point out good as well as negative aspects of a property during the house visit. This shows how genuine she is. For us, she has done beyond the expections at the time of closing. We love to work with her in future for all our property dealings. God bless her!
Gulshan
I enjoyed working with Ryan Ward, and would recommend him to a friend, which is the best way to articulate how pleased we were with his professionalism, communication and honesty. In a process that can be overwhelming to those who do not know the in's and out's of real estate well, Ryan managed to be both a calming and guiding presence. I felt I could trust Ryan, and that is not something I can say for many of my experiences with other agents.
Becca Clegg
Ryan is an excellent real estate agent, and a really nice guy. Hard worker and listens to what his clients want and why. We had a bad experience with a Keller Williams agent to start our home purchase search last year and wound up looking for another agent because we were simply getting the "do-it-yourself" fmls link approach. We basically had a listing agent that didn't want to do the work of a buyers agent, but didn't tell us that. When we put our home on the market, we got connected with Ryan. After seeing how he worked, we decided to switch from our Keller Williams agent to Ryan for our new home as well. The experience was night and day difference. He's available, proactive, and a great salesperson & communicator to get deals done and keep everyone happy. We had a particularly challenging seller on our new home purchase, and had Ryan not handled it perfectly as he did, we may not be living in our current home where we are now raising our first child. We're thankful to Ryan and Lisa and would recommend them to anyone! - Andre, Taylor, Lily, & Alvin
Andre and Taylor Hames
Working with Connie was incredible. We have been flying down from NYC to Atlanta trying to figure out where we would buy before we moved. Connie efficiently and effectively showed us the large landscape of Atlanta and areas where we may want to live. She found us the perfect home, was great at negotiating and was very responsive. We plan to use Connie for all of our future buying and selling needs in the ATL area and we can not recommend her enough!
Kat
Ryan Ward is the best agent I have worked with in the last decade on the buy or sell side. I have not been able to find anyone more intelligent, savvy, and with the work ethic to match. He understands the market as good as anyone, is patient, and works behalf of his client. What else more is there to say? Give him the opportunity to represent and help you find or sell a home and these attributes will be apparent immediately.
Bryan
Ryan and his wife are great people and great professionals. After we parted with our first agen who was not able to sell our house for several months, they sold it in a few weeks. Great job, great people!
Gregory and Maya
Premier Atlanta Real Estate is Awesome! Ryan has great knowledge of the market as well as construction. He's a call it like you see it kind of guy and will not let you pay more just to get a higher commission. When it comes to selling your home, he's the guy you want negotiating on your behalf. He's not going to let the buyer nickel and dime you for unnecessary repairs. He will do whatever it takes to help you close. He even volunteered to help me with TPR run off pipe and got my gutter fixed! I just can't say enough good things about Ryan and the Premier Real Estate team. They go above and beyond and they're looking out for you the client FIRST. They're the team you want to use because they're going to get it done. I would recommend them to anyone!
Laura
Ryan is absolutely amazing! He's patient, understanding, professional and does everything he can to help you. We are so thankful that we were connected with him!
Lisa and Dustin
They sold our old home and got us into our dream home! We could not of done this with anyone but Ryan and Lisa! Thank you both so much for all the support through a crazy adventure and time in our life! We love them and they are part of our family after the experience!
Cassie and Neil
Phenomenal agents and even better people.
Chris and Rachael