Alpharetta Real Estate Agent - Alpharetta REALTORS®
Local Experts. Premier Marketing.
Premier Atlanta Real Estate is a boutique, independent real estate brokerage headquartered in Alpharetta, Georgia with Alpharetta real estate agents who have an intimate knowledge of the local market giving you a competitive advantage. Our Alpharetta real estate agents have the local expertise, market knowledge, and training to deliver the results you set out to achieve and our sellers enjoy a premier marketing suite combining comprehensive digital and traditional marketing strategies to ensure you sell your home for the most money, on your timeline.
---
Check The Value Of Your Home in Alpharetta
Alpharetta Home Values
Thinking about selling? Get your home's value now...
---
Local Alpharetta Real Estate Professionals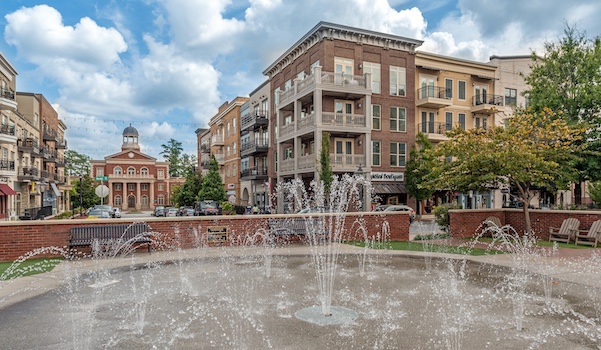 Working with a local, Alpharetta real estate agent will give you distinct advantages when buying or selling a home when compared with working with an agent that is from a different area. An Alpharetta real estate agent is going to "be in the know" about more things related to real estate and connected to Alpharetta more than someone who is coming from somewhere else. If you choose an Alpharetta Realtor® to sell your home, you will have several distinct advantages:
Local knowledge of the real estate market - as local real estate professionals, we are in the trenches and have a deep understanding of market trends and conditions that can influence pricing and negotiations.
Local network - being local real estate agents means we have a large list of potential buyers and sellers, a network of local vendors, other real estate professionals, and contractors to help navigate the entire real estate process.
Local off-market listings - the simple act of living and working in the same area where you practice real estate opens up a tremendous number of opportunities to learn about more off-market listings because we are literally leaving and breathing the Alpharetta real estate market.
Local rules - real estate transactions can involve local regulations, zoning laws, and permitting requirements. A local Alpharetta agent is going to be more familiar with these and can quickly provide you with the resources needed to navigate the process and ensure you achieve what you set out to do.
---
Alpharetta Real Estate Agent Services For Sellers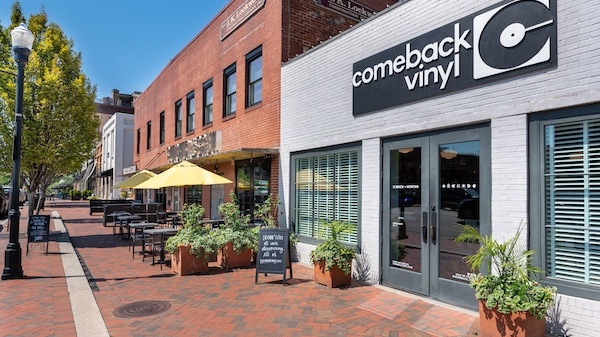 We are a full-service, boutique real estate brokerage that provides premier marketing and service to our seller clients. Real estate is still best served by local experts who know and understand the local real estate market. We know the differences in the market between where Alpharetta meets Johns Creek vs the real estate market where it meets Milton and that everything going on in Downtown Alpharetta is unlike either of the other two. Demand is different, the buyers may be looking in those areas for different reasons and the marketing and presentation needs to highlight the benefits accurately. A local Alpharetta REALTOR® is best positioned to get your home sold on your terms. Here is what we can do for you to ensure you reach your goals and get your home sold for the highest price, in the shortest time:
---

Seller Services
Preparation and Presentation - You will have one chance to make a positive first impression on a potential buyer. Homes that are properly prepared prior to being introduced to the market sell for more money and in less time than those that don't (insert Alpharetta stat on this). Our Premier Agents partner with Premier Design & Remodel, a local Alpharetta based company to provide each of our clients with a complimentary staging consultation to help ensure the home is show-ready.
The Premier Option - in addition to staging, Premier Design & Remodel can offer you options to ensure your home is updated with the latest styles and trends. The Premier Option identifies the parts of your home where an update will exceed a dollar-for-dollar return on the money invested in those updates.
For example, a home in Alpharetta built in 2005 is worth $750,000 if we stage it. However, the highest demand is for a home with different styles and trends than that of a home built in 2005. Premier Design & Remodel, working in partnership with one of our Premier Agents will increase the number of buyers interested in your home by identifying opportunities to make your home appeal to a wider audience. They will then present you with a revised sales price, a budget, manage the process, and coordinate the contractors to make the necessary updates to net you the highest return on one of your largest investments. In this case, we might be able to make updates to your home for $40,000 and be able to sell your home for $80,000 to $100,000 more. This would net you $40,000 to $60,000 more than you would have received using a different company to sell your home. We have numerous examples of success stories.
---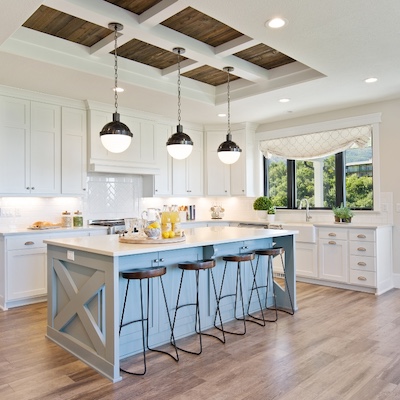 Digital Marketing
We all know that digital marketing is how the vast majority of buyers find homes to view and ultimately which home to buy. The Internet through websites like Zillow, Realtor(dot)com, and other syndication websites allows buyers to search for homes on their terms. Social media can also play a role in actively marketing real estate for sale when done properly. Most buyers who use these websites and find homes on social media are in the very early stages of their home search and are unlikely to be looking to buy right now. While it's exciting to see them view your home online, we know we have to do better for you when marketing online to home buyers rather than just relying on others to do the marketing for us. To capture the buyers who are ready to buy right now, you have to be more local with your digital marketing. When you list your home with an Alpharetta real estate agent from Premier Atlanta Real Estate, you get just that.
Buyers on average search for Alpharetta homes on our website, www.premieratlantarealestate.com, over 5,000 times per month!
These are buyers who have become more specific in their search once they start to look locally and our website is the premier destination for buyers to visit when searching for homes in Alpharetta. This means we are able to target the buyers who are more likely to buy your home.
Capturing the eyes of the buyer online is the first step. Next, we have to present your home to those buyers in the best way possible. We'll start with professional photography and video along with an FAA-certified drone pilot that can capture images and video from every angle needed to present your home properly. Once complete, these photos and video are professionally edited to ensure it meets our premier standard. We'll then create a custom, property website dedicated to marketing your home so that we can ensure a beautiful experience for viewers. We'll send all highly interested buyers to this website to ensure they see the best aspects of your home.
Traditional Marketing - contrary to popular belief, traditional real estate marketing is alive and well! We consider it an integral component of any comprehensive marketing plan. We start with a prominent and sophisticated yard sign, hold Premier Open Houses to make sure to capture those buyers, and provide full color brochures to round out our marketing materials.
Agent Networking - In addition to traditional marketing materials, we also network with the agents that sell the most in Alpharetta. Since our real estate office is in Alpharetta and we spend much of our business time here, we also know the majority of the other producing real estate agents in Alpharetta. We utilize our local resources and market to them directly since they may have buyers looking in Alpharetta as well.
Staging - we offer a free, complimentary staging consultation before we list homes for sale through our sister company, Premier Design & Remodel to all of our sellers. This is a "walk and talk" staging consultation in your home with suggestions on how to ensure your home shows well for buyers. While there, we can discuss what can be done from a design and update perspective to maximize the demand for your home as well. This is a full-service appointment that will empower you with the information you need to make the best decisions about achieving your goal when selling your home. We also have qualified contractors who can perform the updates to your home to today's styles and trends ensuring you sell your home for the most money and net the highest proceeds from the sale. We manage the entire process including the design and budget ensuring timely, quality work with proven results.
Negotiations - while it is true that your list price starts the negotiations, we are careful about performing in-depth market research on the correct market price based on real-time sales data and market statistics so you can make the right decision about your list price. Beyond price, careful negotiations can mean the difference between achieving your goal with terms beneficial to you or not even getting it sold. Some other important negotiation components include composure, strategic silence, pace, honesty, presentation of your position, understanding the other side's key desires, and knowing when to walk away.
Communication - clear, open, honest, and timely dialogue that meets the expectations you set is our standard for how we will communicate with you. Proper communication is a hallmark of good service and strive to exceed expectations of service on every level. We know every client is different and there is not a one-size-fits-all solution that is right for everyone. We will ask you upfront about your preferences and do everything we can to ensure our communication meets those expectations.
Pricing expertise - at the end of the day, people buy based on perceived value and that is viewed as a cost/benefit analysis by all buyers. A sale will only happen if there is a buyer who feels there are enough features and benefits for the price. We will complete a proprietary Comparative Market Analysis (CMA) on your home and present the findings to you so you will understand what the market says a buyer will pay for a home like yours. Our CMA has been developed and improved with years of testing and is used as a model for teaching other agents how to price homes in certified continuing education classes on how to price homes accurately.
Statistics - pricing alone is not enough to afford you the best chance to sell your home for the most amount of money and/or in the least amount of time. Market conditions play a role in pricing and must be analyzed and understood to be able to position your home properly in the real estate market. Statistics will show if the market is heating up or cooling down, how long it should take to sell, how much it should sell for as a percentage of the list price, what happens if you price it too high, and the consequences of doing so and much more. The fact is that it would be impossible to properly advise you on how to price your home without a comprehensive understanding of the market. As professional Alpharetta real estate agents, we stay abreast of the changing real estate market so you can have the most up to date information on you should proceed.
Assisting with the closing processes - we have a number of moving parts in real estate transactions and time is of the essence for successful outcomes. The closing process involves deadlines, inspections which frequently have additional negotiations, appraisals, financing timelines, attorneys, title work, and coordinating the work of multiple people working in parallel to close a home. If any of these don't happen as needed or on time there could be negative consequences and some can prevent a home from closing. Our talented closing team is experienced with countless variables that arise in the real estate closing process and is trained to keep the process moving forward seamlessly to create a smooth closing process for our clients.
---
Proven Results
As long time Alpharetta real estate agents, we have a proven track record of sales in and around Alpharetta. The experience gained, networking opportunities that have been created and skills that have been crafted and refined over almost 2 decades of sales will give you a distinct advantage in the marketplace by hiring us.

See What Our Clients Are Saying
Having Lisa manage our renovation project was a no-brainer! She recommended current styles and fixtures, set up all of the appointments using her team of contacts, and was economical and on budget. It turned our eyesore bathroom into a selling point and made us more money on the sale of our home.
Brad
Lisa and Ryan were fantastic. They calculated that a few improvements to our two condominiums would sell them not only for more money, but sell them faster so we could collect the cash faster. We didn't have to lift a finger, and since we already had so much to do with selling one place, buying another, packing and moving, it was a huge help to be able to trust them with our property and our investment. Thanks to you both and we are looking forward to doing it again soon xo
Joan
What can I say? Selling your home is never an easy task but when my sister and brother in law referred me to Lisa and Ryan ward they literally Introduced me to two of the most professional and knowledgeable realtors. Lisa's knowledge of design literally transformed my home from a very nice home to an absolute stunner once the renovation was done. Their contractor Anthony and crew were an absolute joy to work with. They were on time, immaculate and always left leaving my home cleaner than when they arrived. Within 30 days my home was given a total face lift and with Ryan and Lisas knowledge of the market and trends I had over x amount of showing ( fill in the blank please Lisa :)) and had multiple offers way above asking price ( feel free to add if need be) within a day of it being listed. Truly the most amazing experience I have ever had selling a home. I look forward to working with them soon as I am currently looking for my new home.
Rachel
Lisa Ward did a wonderful job of renovating my home in early of 2021. She knew the taste of the home buyers. She designed, made necessary purchases, supervised the contractors and completed the project within budget and on time. As a result, I was able to sale my home within a week at my expected price!
BK
We recently sold our townhome in Milton/Alpharetta area. After some research of other homes in the community that had sold, we discovered Premier Atlanta Real Estate. We reached out via their website with a response within hours and a meeting scheduled. Ryan met with us, came prepared, answered all our questions/concerns, and made us feel comfortable and confident with our decision to sell. Shortly to follow, we were introduced to Lisa to provide advice on what we needed to update/renovate to get top dollar on our home. She offered great advice, no pressure, experience, and the best part managed the process for us. They both did an amazing job. We had the house on the market for a little over 24 hours, showings nonstop, and multiple offers. They both are truly the best at what they do, and we are grateful for their hard work and help, and now we look forward to buying process with them in the near future. Thank you both!
Matt
Ryan is absolutely amazing! He's patient, understanding, professional and does everything he can to help you. We are so thankful that we were connected with him!
Lisa and Dustin
They sold our old home and got us into our dream home! We could not of done this with anyone but Ryan and Lisa! Thank you both so much for all the support through a crazy adventure and time in our life! We love them and they are part of our family after the experience!
Cassie and Neil
75+ 5-Star Reviews on Google!
We build and foster long-term relationships with the people we do business with. For us, real estate is so much more than just making a sale. As business owners with an independent boutique real estate brokerage located in Alpharetta, relationships matter. We encourage you to see what others are saying. There is nothing we can say that is more important than words from those who have worked with us and know from first-hand experience how we can help.
---
Premier Atlanta Real Estate Office - Alpharetta, GA
Our Alpharetta real estate office is located at:
11500 Atlantis Pl, Suite A5
Alpharetta, GA 30022